The firm beat rival bids from Kier, Interserve and Vinci to secure the £34m luxury 260-bed hotel project in the centre of Milton Keynes.
As well as being the tallest building in the town at 14-storeys, the hotel includes an eye-catching feature that creates the illusion of the sun setting on the east side of the hotel off Midsummer Boulevard.
The feature works by illuminating a 30m diameter circular element of the facade, set-off by the building's surrounding mirrored cladding system.
Nottingham's Collins Earthworks has the site preparation work.
The hotel is being built for client Hotel La Tour and when finished will also offer conference room services, a gym and pool facilities as well as a skybar and restaurant accessed by a scenic glass elevator.
Winvic's design team and pHp Architects have been working closely on the 50m concrete and steel framed building in the pre-construction phase for some months, utilising the 3D design capabilities of BIM Level 2.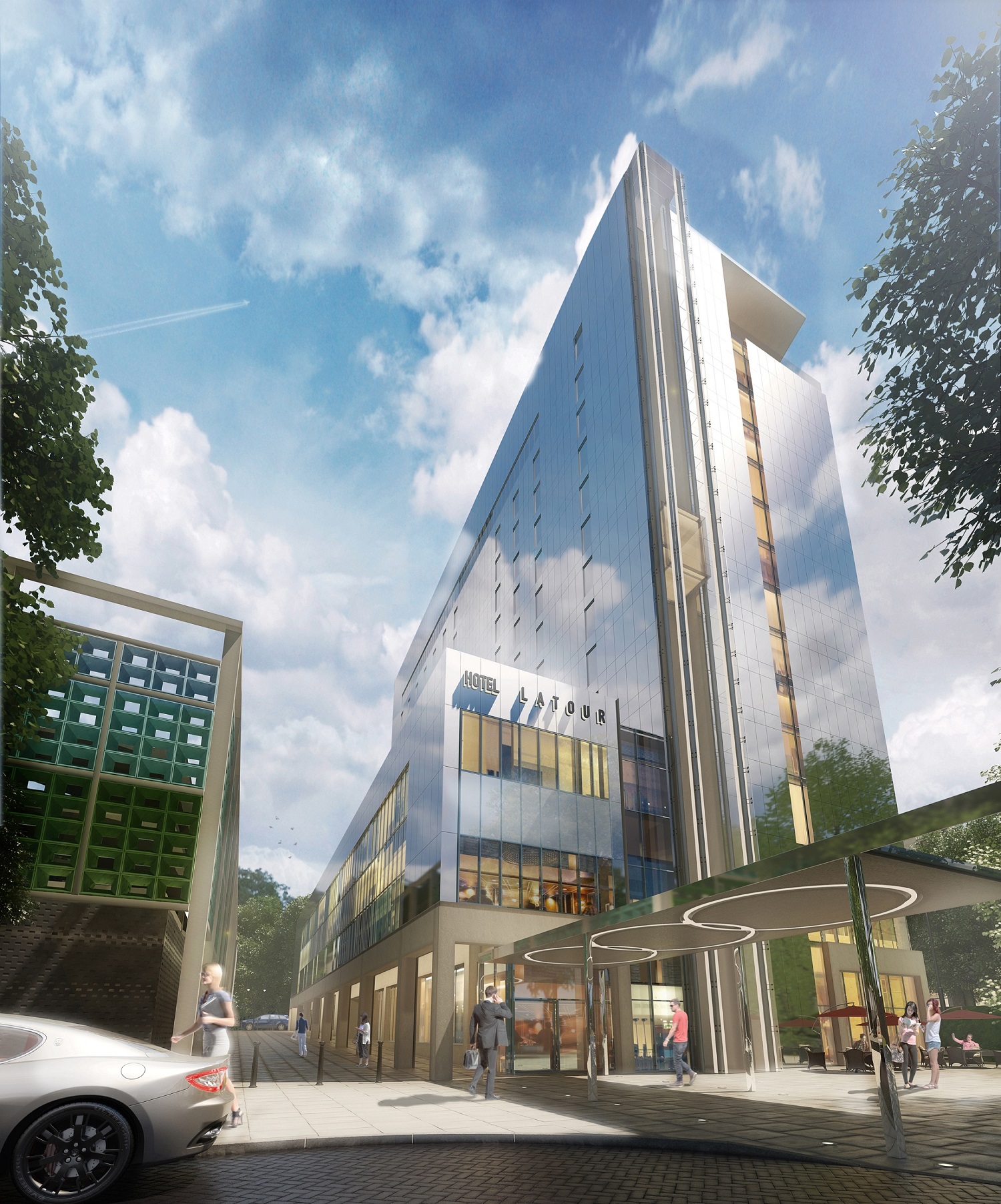 Winvic's director of Multi-room, Mark Jones, said: "Our experience of constructing extremely high-quality build-to-rent and student accommodation schemes means we are well placed to deliver this exciting project.
"Partnership work behind the scenes to date has been efficient, particularly due to taking advantage of the end-to-end benefits BIM has to offer, and with architects pHp we are truly illustrating cost and resource savings by investing in this approach.
"We are looking forward to seeing the mirror-finished Hotel La Tour take shape on Milton Keynes' skyline through next year ready for a 2022 opening."