During the next 18 months the industry is expected to suffer a substantial drop in new projects which will swing the focus to maintaining pipelines, with costs becoming a secondary concern.
A forecast by Mace's cost consultancy also warns that clients are likely to shift more risk back onto contractors, driving a rise in single-stage design and build contracts brought to market.
The present wave of contractor re-sizing is expected to add to the deflationary pressure next year seeing strong falls in tender prices across the country.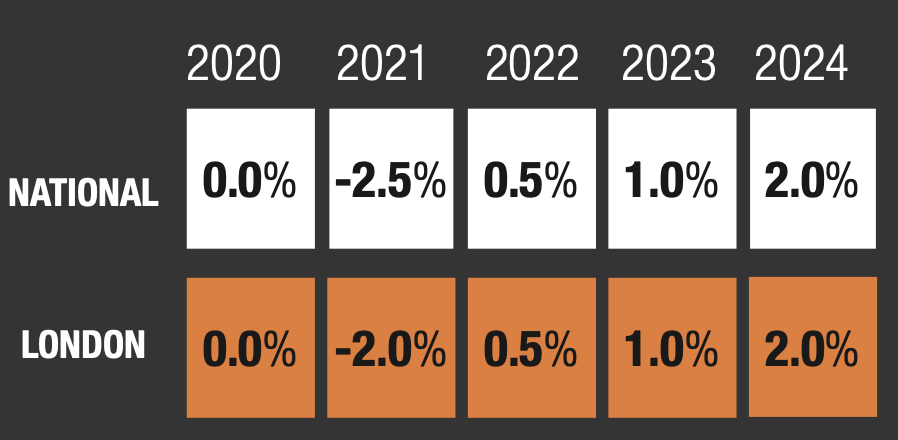 Managing director Mace Cost Consultancy Steven Mason, said: "As the construction industry continues to adapt to the full impact of Covid-19, we are faced with a period of market uncertainty and potential volatility that is unprecedented in modern times.
"The usual inflationary or deflationary pressures of construction input prices that have such major influence on market forecasts have, at least in the short term, been heavily disrupted due to material and labour shortages, prices spikes and significant uncertainty in output and productivity levels.
"We expect this uncertainty to continue until the final quarter of 2020 along with the level of suppressed tender prices that such market sentiment usually brings.
"As the economy stabilises and our industry adapts to a more collaborative approach to the management of these risks, we expect tender prices to reduce in 2021 due to the combined impact of businesses re-sizing to reflect demand and an increased appetite in the supply chain to secure workload."
In particular, housing and private commercial, which between them account for almost two-thirds of all new work, are likely to be noticeably down at the end of 2021 relative to the start of this year, warns Mason.
He added: "Furthermore, doubts now exist about whether the government announcements of an increase in spending in its March Budget, are still affordable."