Located close to St Paul's Cathedral, the 81 Newgate Street office project is being hailed as the first of a new generation of net-zero carbon office schemes in London.
Mace has been acting as construction adviser during the planning stages of the £160m project, which will expand the building's space from 48,000 sq m to 75,000 sq m.
The existing 1980s constructed 10-storey building will be stripped back to the frame and extended three floors up while an extra basement level is excavated.
Designs drawn up by architect KPF will see a swimming pool and gym built in the deeper basement with the new 13 storeys above-ground topped off with gardens and a public rooftop restaurant.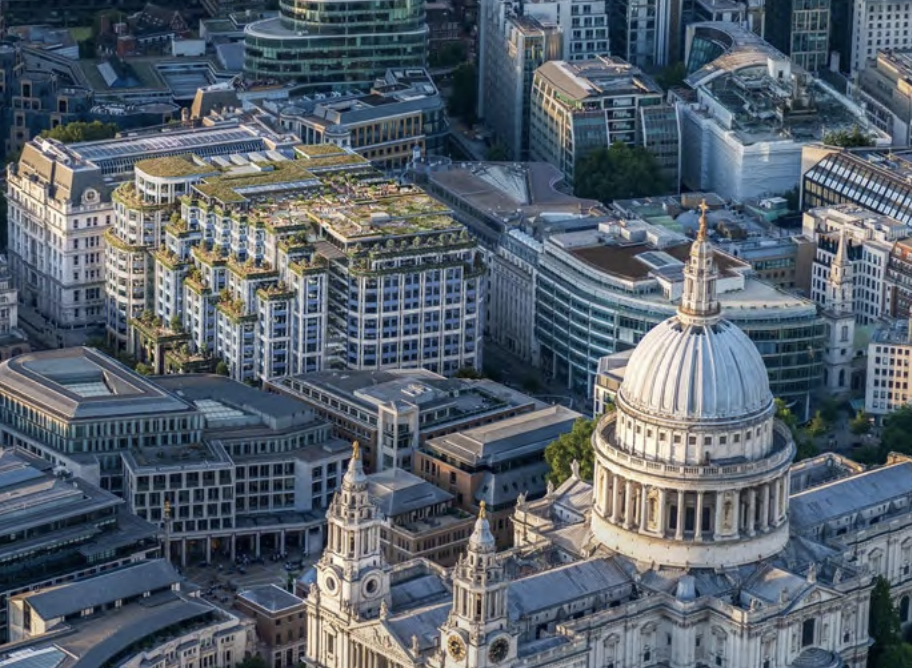 Orion Capital Mangers paid BT £209m for the building a year ago. Property consultant Montagu Evans is taking the project forward on behalf of the owners.
Much of the structural frame will be reused, speeding up the building programme while helping to make the office project net-zero carbon enabled with the use of photovoltaics and air source heat pumps.
Marta Galiñanes Garcia, design director at structural engineer AKT II, said: "The former BT HQ is one of London's most unique buildings and we're excited to be a part of the reinvention of the structure, implementing a 'retrofirst' approach for this scheme."
AKT II's specialist façade engineering team plan to reuse the existing stone cladding, modernising it to create a new, high-performance building envelope.