The £110m proposals include sound stages and workshops on a 22-acre former Sanofi pharmaceutical factory site in Dagenham East.
Be First, Barking and Dagenham Council's pioneering regeneration company, is presently in talks to find a development partner following the withdrawal last year of Pacific Ventures, which pulled out over Brexit uncertainty.
The regeneration body is aiming to secure a joint venture agreement, a land sale or for Be First to build the studios and lease the site to an interested party.
Pat Hayes, Managing Director of Be First said: "We've had a great deal of interest in the site and with planning permission secured the interest will intensify.
"With the ever-growing demand for studio space in the UK, we're in a very good position to take this project forward."
Film studios plan
---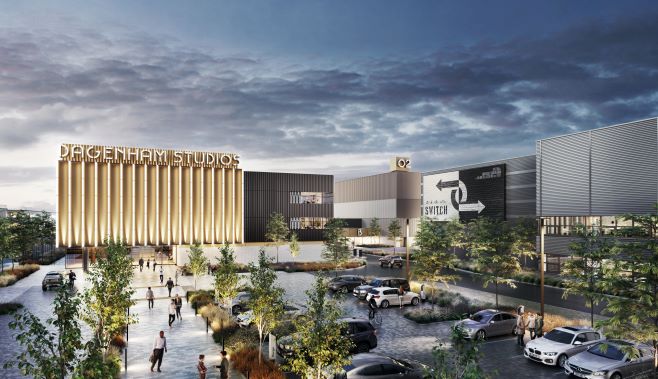 six sound stages totalling 140,000 sq ft
flexible accommodation adjacent to the sound stages for uses such as production offices, hair and makeup or dressing rooms
conversion of two existing buildings into workshops for set construction
a landmark office building for the pre and post production
key sustainability measures, including green roofs
Cllr Darren Rodwell, Leader of Barking and Dagenham Council hailed the planing decision last night as 'momentous'.
He said: "This is a huge decision for the borough. It gives the green light to what will be London's largest film studios, so it's a major milestone in the renewal of a part of London badly hit by de-industrialisation and austerity.
"So, where once Dagenham was known for Ford's and factories, we will be making films and a new bright new future for our borough and its residents."