Both firms issued upbeat first-half trading statements this morning reporting a recovery in the market over the last eight weeks.
Vistry said it was extending working hours on some sites and has seen productivity climb to 90% across the business.
After focusing on driving through completions of watertight buildings on sites in the early stages of the pandemic, Vistry said it was now commencing new infrastructure and grounds works.
Linden Homes completions in the first half of 2020, slumped by two thirds to 1,235 units, but the more resilient Vistry Partnerships business, which returned to site early in April, raised home completions by 10% to 1,250.
Chief executive Greg Fitzgerald said that sales over the past eight weeks had picked up with prices remaining firm.
He said:"House prices have remained stable and we currently see deflationary pressure in our supply chain."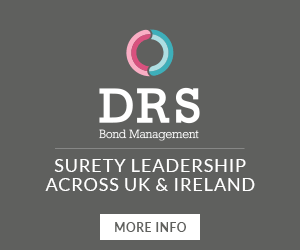 Fitzgerald added: "We are commencing new groundworks and progressing the build programme across our developments and expect to see an increase in the level of completions in the coming months.
"Vistry Partnerships continues to see a good pipeline of opportunities both in contracting and mixed-tenure developments, and in larger regeneration projects.
"The business is increasing and diversifying its range of partners and remains confident of rapid growth in a strong and resilient market.
"We welcome the Chancellor's announcement yesterday regarding a stamp duty exemption for homes worth up to £500,000 until 31 March 2021. We anticipate this positive stimulus will support buyers as well as the wider economy."
Persimmon's group chief executive Dave Jenkinson also confirmed a there had been a strong return in demand for new homes.
In his first-half trading statement, he said: "Our build programmes had returned to normal levels by period end, and we have seen encouraging sales levels throughout the period, in particular, over the last six weeks when net reservations have been 30% ahead year on year.
"We enter the second half in a strong position, with work in progress well advanced, forward sales c. 15% ahead year on year, and cash holdings of £830m.
"Our financial strength and the agility of the business in responding to Covid-19 has ensured Persimmon is in robust health, and fully able to play its part in delivering the new homes the country needs to support the UK's recovery, in a range of future economic scenarios."
Persimmon completions from the start of the year to June were down 35% to 4,900. But forward sales orders were 15% up on last year at  £1.86bn.