Plans for the south London project were first approved by Croydon Council back in 2016 but since then have been the subject of two separate public inquiries.
The 11,354 sqm Mosaic Place mixed-use development has been designed by architect Procter & Matthew to create a new civic identity at the centre of Purley in South London.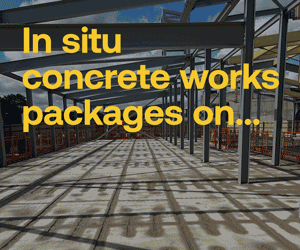 Put forward by the baptist church and developer Thornsett Group, the scheme will provide 220 homes, 39 of which are affordable, and new church and community facilities.
The development also comprises s a 500 seater auditorium, a flexible exhibition space and a sports hall.
Reading-based Peter Brett Associates are the mechanical and electrical consultant on the project.
Andrew Matthews, Director at Proctor and Matthews Architects, said: "We're very pleased that our major new development in Purley has been granted planning consent.
"A 21st century brief requires a response that is authentic for our time, and our design approach is concerned about place, context and character. Social purpose is critical too, and at Purley we are demonstrating the role architecture can play in facilitating this."