But the bottom bounce still left monthly construction output £5.2bn lower or 39% down on the pre-Covid-19 lockdown level in February.
May's 8.2% surge in construction is more than four times better than the growth seen in the wider economy.
After April's gravity-defying 40% plunge in monthly output, the industry's fightback figures appear exceptional with private sector house building jumping by over a fifth, and public sector residential construction surging 42%.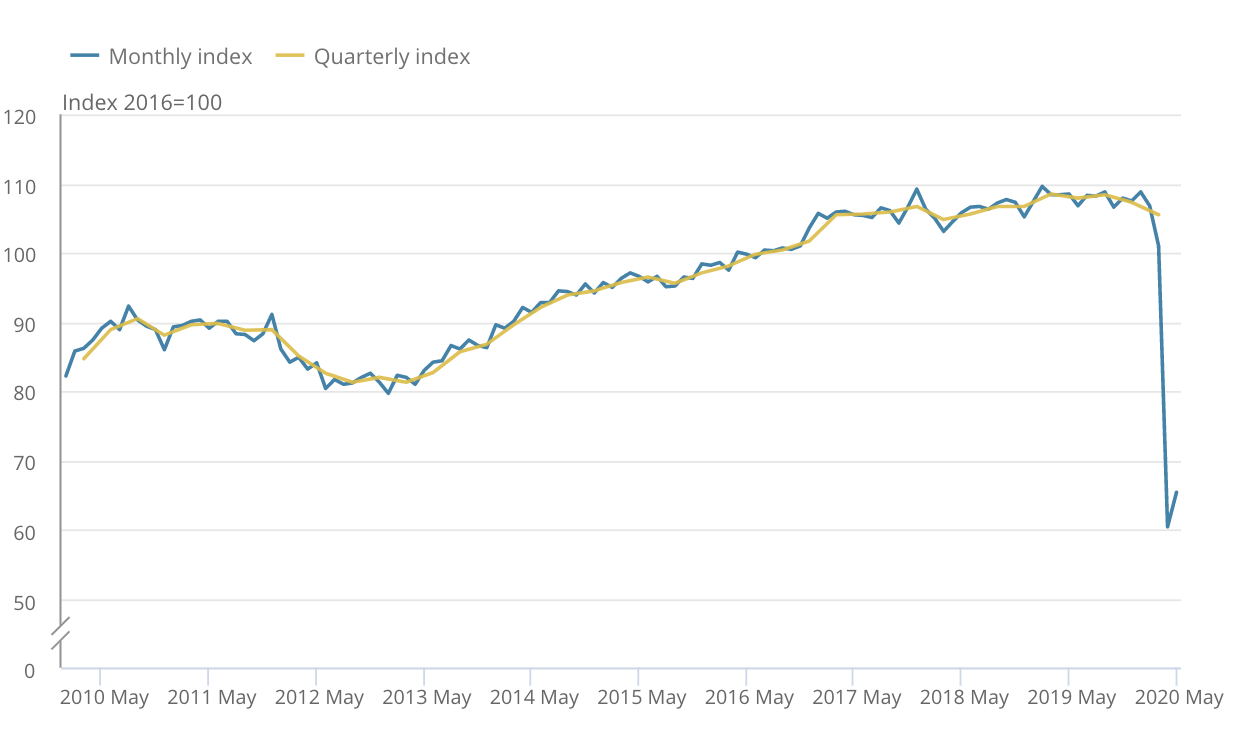 Fraser Johns, finance director at Beard, said: "After April's huge 40% drop in output, it's encouraging to see May's figures beginning to point towards a recovery in construction work.
"It has been one of the sectors worst-affected by Covid-19, and for the construction industry itself and also for the health of the wider economy, it is vital that this recovery continues to gather pace.
"Under normal circumstances, a month-on-month increase of 8% would be something to shout about, but with output still nearly two-fifths lower than in February, it will clearly be a long haul to get back to similar volumes as before the 'lockdown'.
"Many firms will continue to suffer in the meantime, but the industry is adapting to new working procedures and finding ways to increase efficiency.
"Times are likely to remain hard for some time to come, but we will get through this."
Large falls across all sectors drove the record fall in output in the three months to May 2020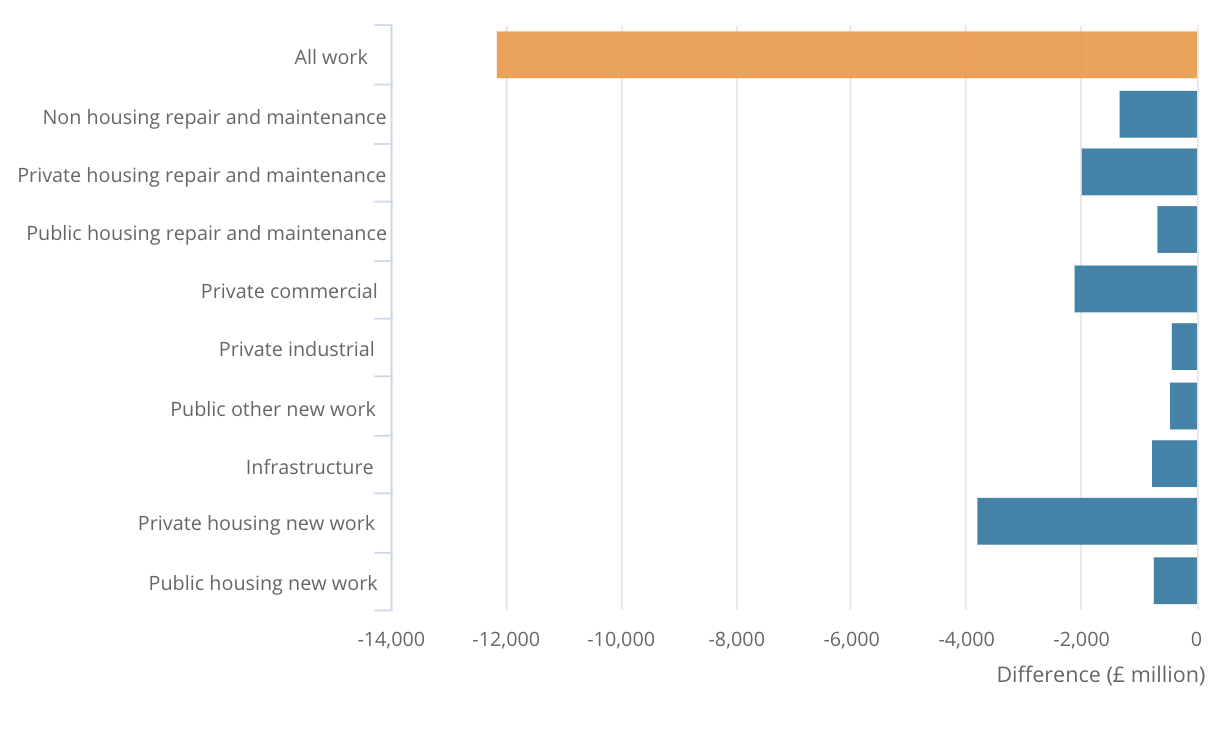 In the three months to May construction output is still 30% down compared to the previous period.
Private new housing and private commercial were the largest contributors, falling by 42.5% and 29.5% respectively.
Gareth Belsham, director of the national property consultancy and surveyors Naismiths, said: "These are still very early days. While the absolute worst may be past, the industry is still braced for the whiplash effect of what may be a long and painful recession.
"Fragile business confidence and weak levels of investment will continue to constrain demand for many months, and the road to recovery will be long and hard. But at least it starts here."