Provisions for the problem job were highlighted in Royal BAM Group interim results. The Dutch construction group also revealed the BAM Nuttall civil engineering business had delivered a strong performance in the face of Covid-19.
Swelling orders for HS2 and motorways saw BAM Nuttall leapfrog the building operation to become the largest UK operation for Royal BAM.
"Given the uncertainty of the outcome of discussions involving the client, the expert subcontractors and the insurer, a provision was recognised in the first half of 2020."
As a result of the industry lockdown, revenue at the building arm dropped 20% to £358m in the first six months.
BAM Construction's order backlog also declined by around a fifth as caution grew among commercial clients about the uncertainty of both Brexit and Covid-19.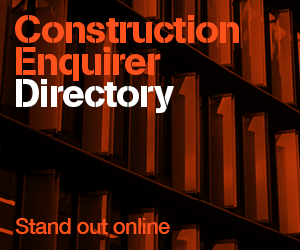 Houter said BAM's recent success in winning framework agreements for public sector projects would help going forward, but plans to cut 150 staff were advanced to shaped the business for future activity levels.
The picture for BAM Nuttall was brighter as it took the limelight as the only civil engineering operation at the European contracting group to deliver a profit in the first half.
Revenue was up 16% to £415m delivering a £12m profit, helped by claim settlements.
Nuttall's civil engineering order book rose a 24%, mainly due to HS2 and SMART Motorways programmes.