The Magnitude 313 speculative warehouse has been built at developer Gazeley's (GLP) flagship logistics park Magna Park Milton Keynes and was verified using the UK Green Building Council's Net Zero Carbon Buildings Framework
It is the logistics developer's 6th building to go through the Planet Mark accreditation scheme as part of an effort to reduce the carbon footprint of its buildings.
GLP's building specifications for Magnitude were set to maximise the efficiency and sustainability of the materials, resulting in significantly lower levels of embodied carbon.
Key manufacturers were asked to provide a complete breakdown of their products along with their origin, embodied carbon and whether the product can be reused or recycled.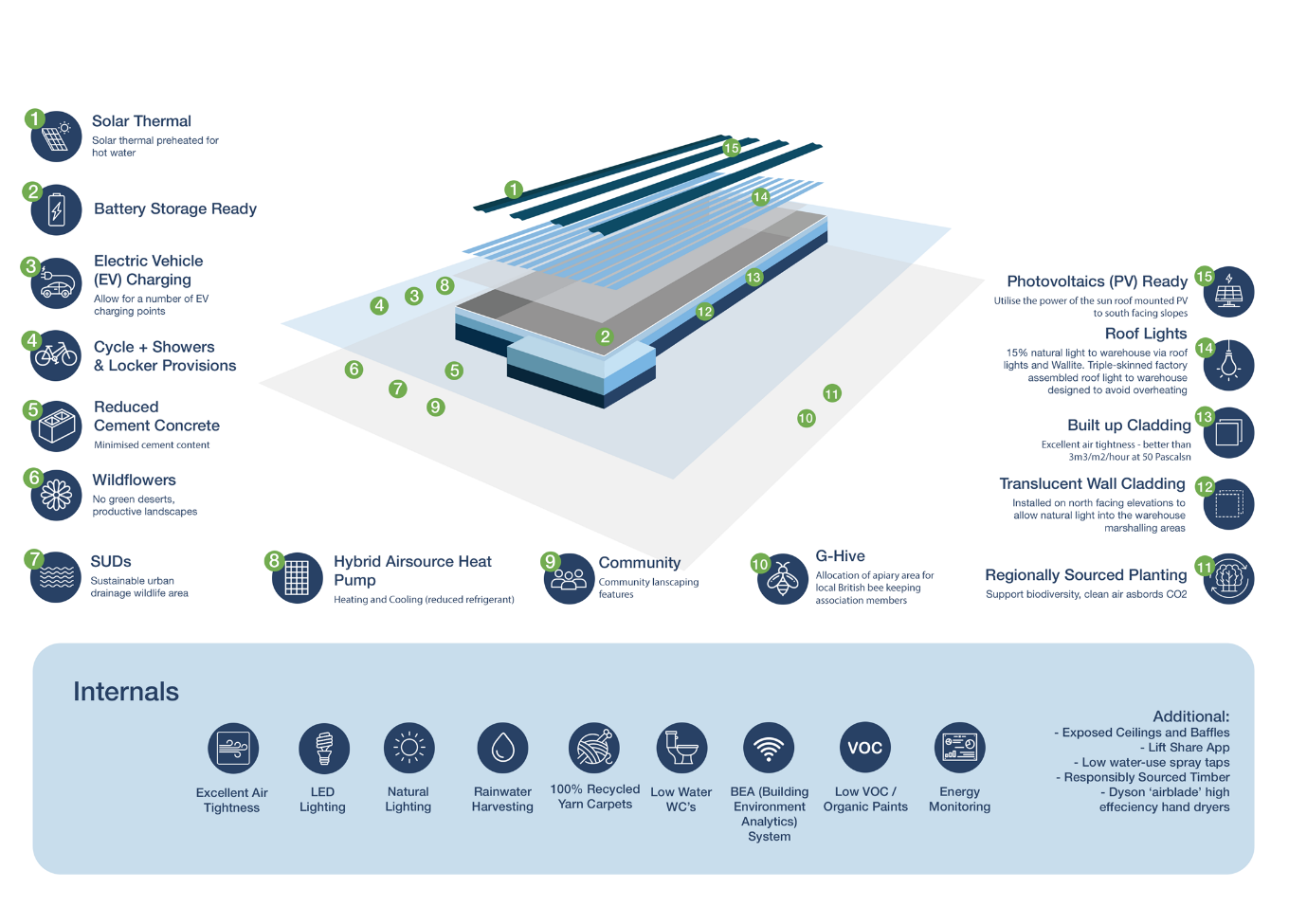 Architect Chetwoods Thrive and environmental consultant Circular Ecology helped the design team and wider supply chain collaborate and reduce as much embodied carbon as possible.
Steven Alexander, UK Construction Director at GLP Europe, said: "Magnitude is a milestone development for GLP and the logistics industry.
"It paves the way for further net zero carbon development as we continue our strategy of reducing our carbon footprint, keeping sustainability at the forefront of both the design and construction processes.
"We are proud to have developed the world's first building to be verified as net zero carbon for construction and look forward to continuing our sustainability journey."
Julie Hirigoyen, chief executive at UKGBC, said: "The urgency of the climate crisis means it is vital that we address all carbon impacts from buildings including the upfront embodied carbon from products, materials and construction.
"In some cases these can account for up to half of a new building's lifetime carbon impacts – before it has even been occupied.
"We are delighted to see GLP leading the way by becoming the first developer to achieve net-zero carbon for construction using UKGBC's Framework.
"We hope that this will act as an example to the rest of the industry and inspire others to go even further in reducing the impacts from construction."