Shortlisted submissions range from straw to stick-built to homes made offsite or from kits of parts with no brick to be seen.
The Home of 2030 competition was launched to encourage the best and brightest talents of the housing industry to design environmentally-friendly homes that support people in leading independent, fulfilling lives as society ages.
A winner will be chosen this autumn and together with other selected finalists will be introduced to Homes England development partners to explore developing bids for a series of schemes on Homes England land.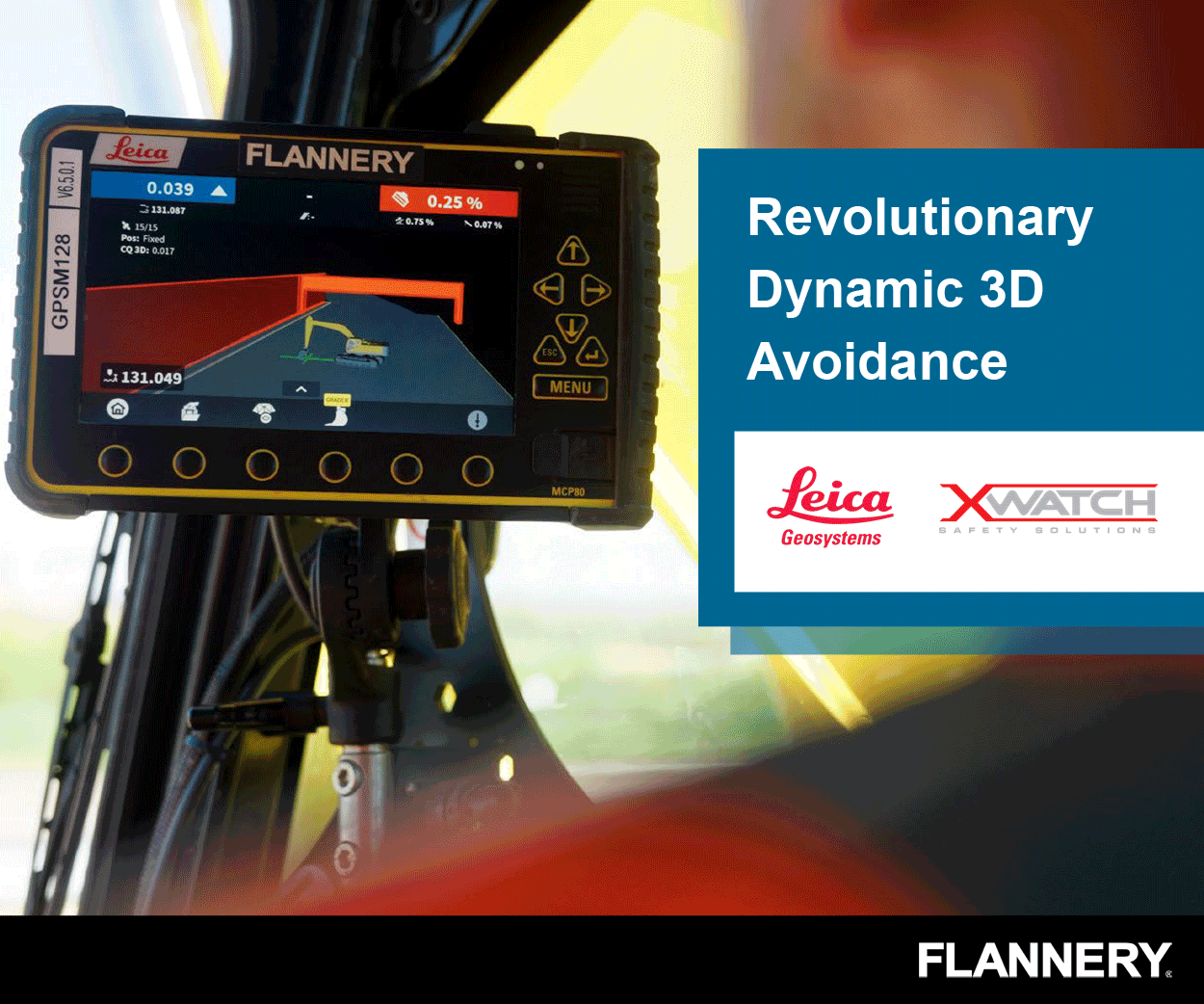 Home of 2030 finalists
The Positive Collective (changebuilding Perpendicular Architecture & humblebee) with ECOSystems Technologies, COCIS and Arup: Positive+ House seeks to maximise our positive contribution to society and the environment, not just to minimise construction's negative impacts. The scheme attempts to balance inclusivity, health and environmental benefits with economic value through the use of adaptable solid timber panels made off-site from home-grown timber, and the use of very low energy systems.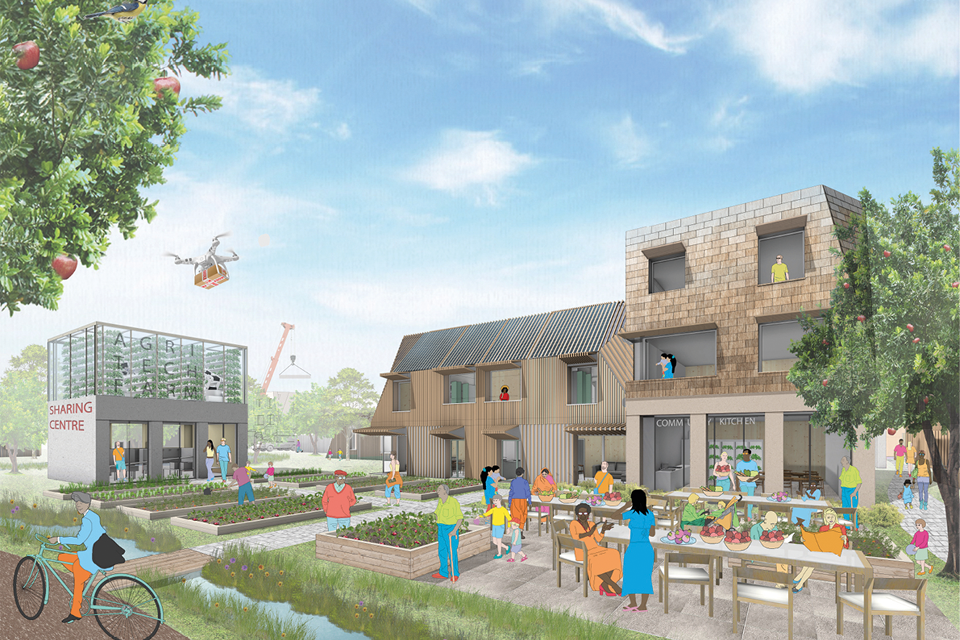 ---
HLM Architects with the Advanced Manufacturing Research Centre and Green Build: An ambition to develop a design standard that enables any Modern Methods of Construction system to deliver the same high quality, sustainable design, with parts that are interchangeable.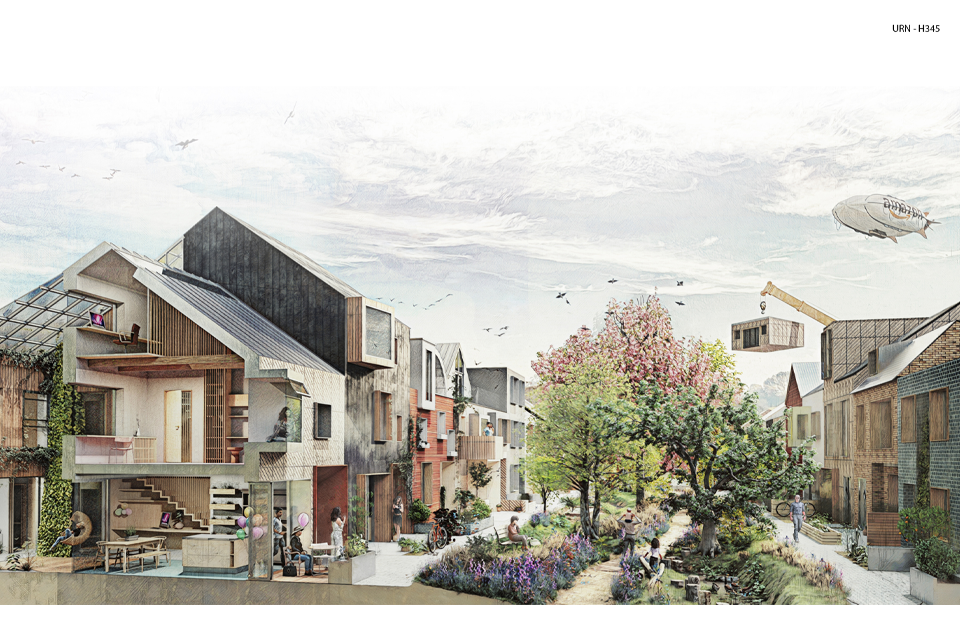 ---
Igloo Regeneration with Useful Projects, Expedition Engineers and Mawson Kerr Architects: +Home. Instead of standard house designs, it proposes community-led and self-build homes.  Homes with simple frame structures and standardised components set amidst walkable, vibrant neighbourhoods.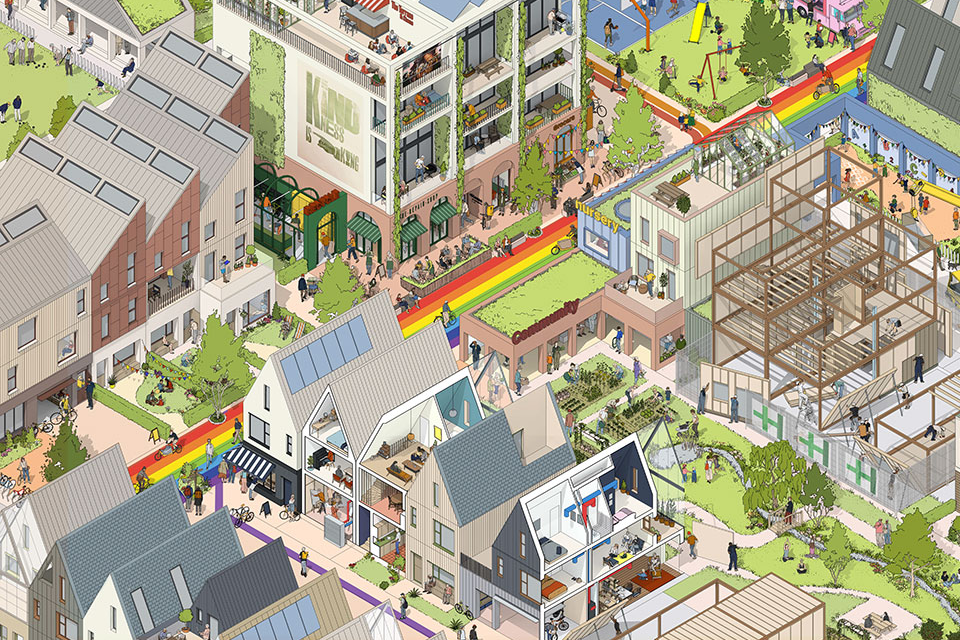 ---
Openstudio Architects: Three building elements – a standardised housing module, an open 'Loft' and a circulation, storage and shared module – are used in combination with three landscape elements -communal green space, small private gardens or upper level balconies and terraces, and front gardens – to create combinations of sustainable, age-friendly spaces.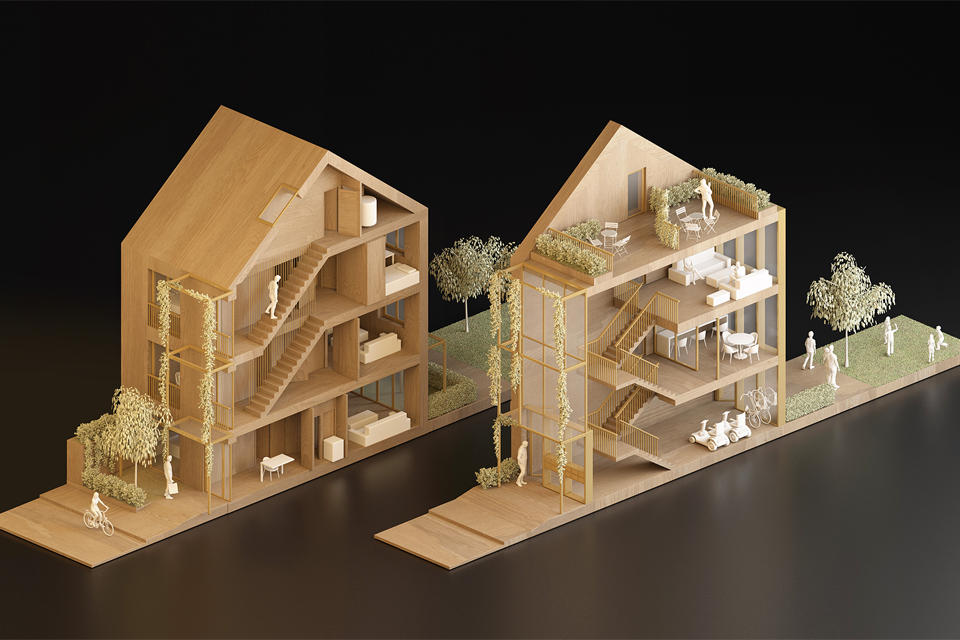 ---
Outpost Architects with Milk structures, EcoCocon, Barbara Jones, Gaia Group Ltd, Propagating Dan, and Atelier Replica: Janus is a modular housing system inspired by traditional biomass materials (timber and straw) and construction. Janus House uses these materials in modern ways to create a house that is zero waste, sequesters carbon, and enables a healthy lifestyle for its occupants.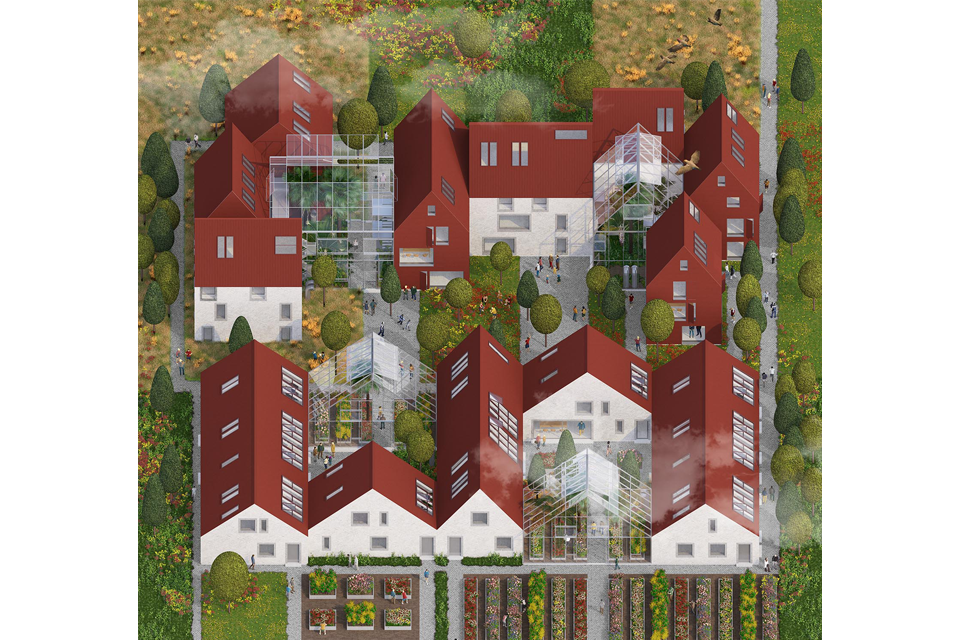 ---
Studio OPEN: Promoting community and caring for others through a central garden shared between 4 homes that are built with locally sourced materials and timber construction methods to reduce environmental impact.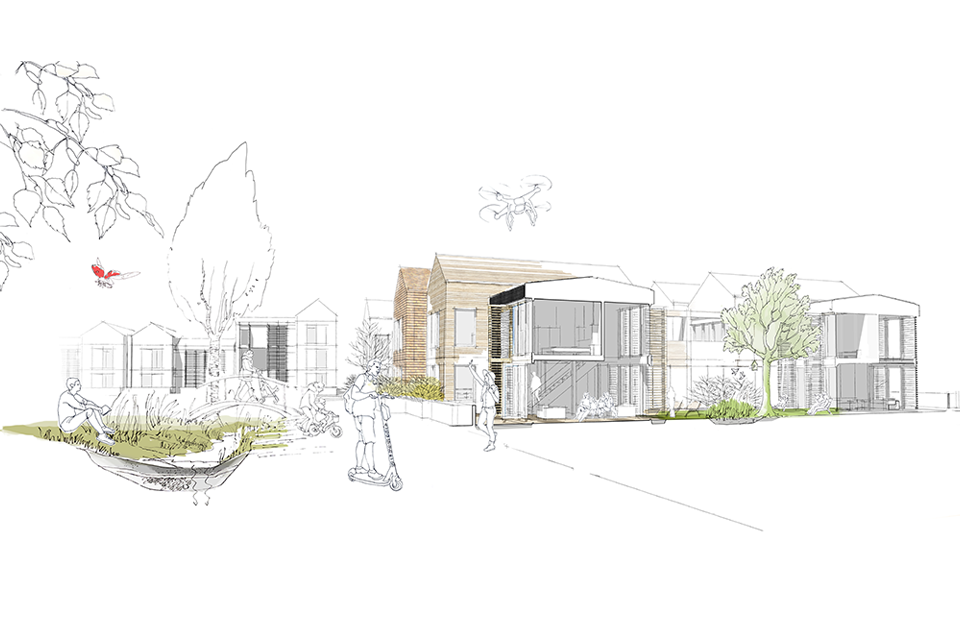 Housing Minister Christopher Pincher said: "This competition demonstrates the best of British design being brought to bear on a key issue for today, and future generations: delivering homes that are good for the planet and that promote healthy, independent living for older generations.
"The winner of this competition will set the standard for the homes of the future and all six finalists have already made an exciting contribution to the designs we will need in the UK and around the world."
Separately, in a boost for the manufacture of low-carbon homes, the government also announced that warranty providers have agreed to work towards a shared standard for assessing homes built using modern methods of construction.
Once delivered, the new standard will boost the MMC industry by making it simpler to secure a warranty for homes.
Industry research suggests these homes have the potential to be more environmentally sustainable, reducing heating bills by up to 70%.