The alarm went up on Thursday just after midday and a dozen construction workers were evacuated before the fire brigade arrived at the scene.
The London Fire Brigade said part of the wall cavity between the third and fourth floors of the building was alight.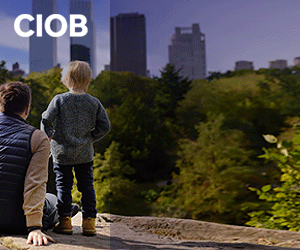 Crews had to use specialist cutting gear to gain access between the brickwork where the fire was spreading.
Station Commander Lisa King, who was at the scene said: "Around 28 square metres of the wall cavity was alight."
LFB said the cause of the fire is not known at this stage.