According, the latest builders' merchants building index the value of sales surged nearly 40% ahead of the prior three months.
And monthly July sales recovered to such an extent that they were just 1.3% below the same time in 2019.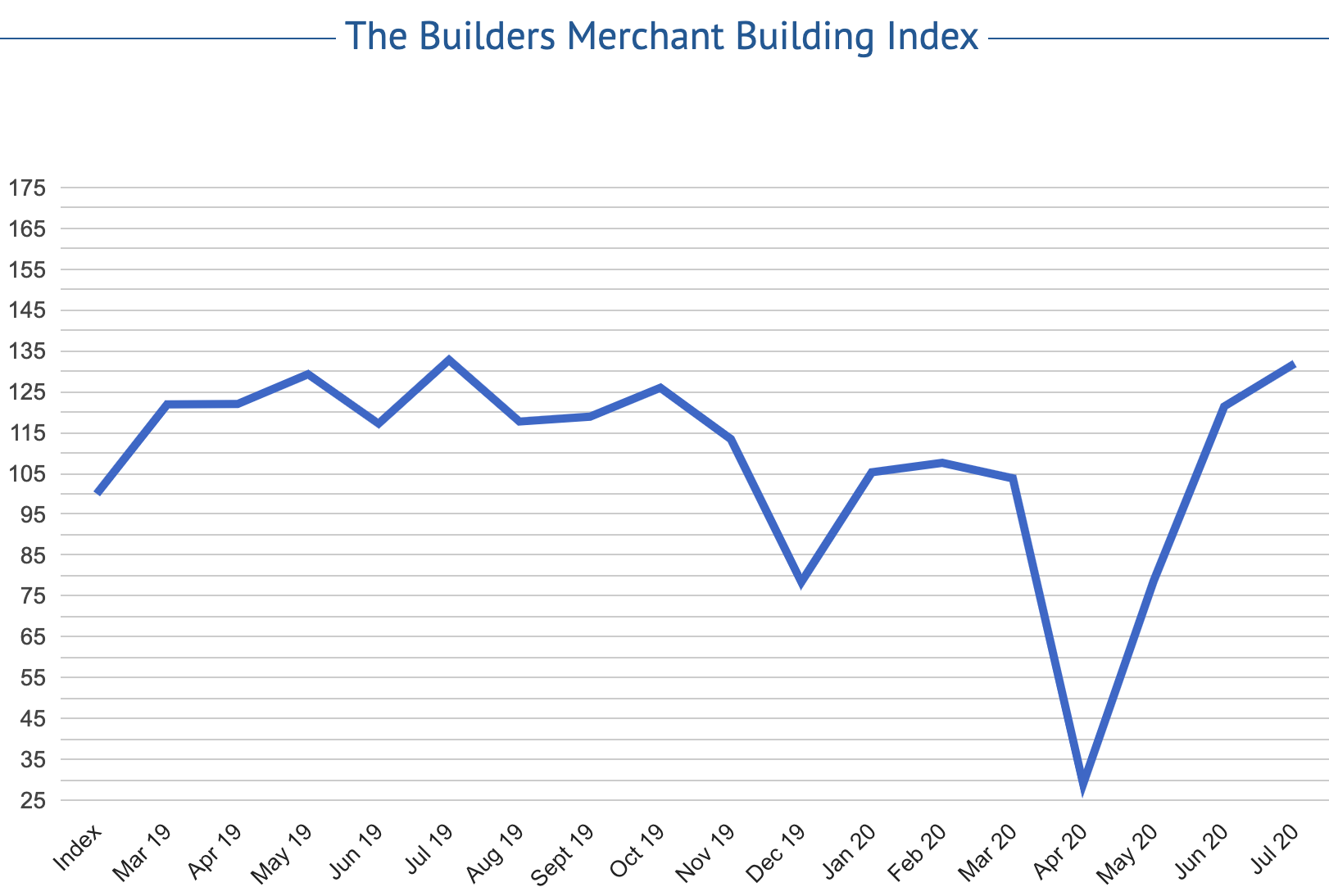 Over the three months landscaping was significantly ahead of all categories at +130% over the period.
Timber and joinery products also bounced back, up 44% with heavy building materials was also ahead 36%.
Month-on-month, total value sales was up +8.7% in July compared to June 2020, with all but one category reporting growth.
Workwear & Safetywear was top (34%), followed by kitchens and bathrooms (27%).