Birmingham-based Glenn Howells Architects has designed the Octagon tower which will rise to 49 storeys to create a new landmark for the city.
It will house 346 build to rent flats, with up to eight to a floor getting their own uninterrupted panoramic views of the city.
Octagon follows on from the completion of the first phase of this mixed-use development, which includes the first two buildings, One Chamberlain Square and Two Chamberlain, as well as new public realm across the estate.
The next commercial building at Paradise, One Centenary Way, a 13 storey 280,000 sq ft office-led building, is now underway, and another commercial building, Three Chamberlain Square, is currently going through a design competition.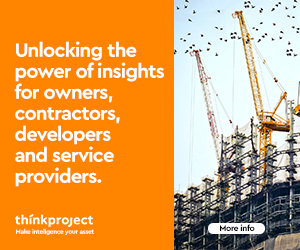 Rob Groves, regional director with Argent, said: "Our ambition with Octagon continues to be a simple one – to build one of the finest apartment schemes ever seen, not just in Birmingham or the region, but in the UK.
"This ambition drives the design and execution of the building and is reflected in everything about it – the height, size of the apartments themselves and their design, the views and the location in the city centre."