The project at plot 2 forms part of the £120m Fletton Quays regeneration led by Peterborough Investment Partnership and site developer Bride Hall.
The new hub, due to be completed in 2022, will house 1,000 civil servants from HM Passport Office and the Department for Environment, Food and Rural Affairs.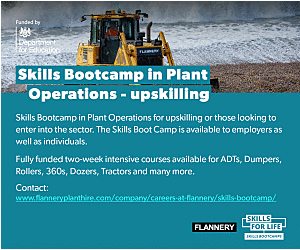 The site adjoins the junction between London Road and East Station Road and will establish the "gateway" to the Fletton Quays development.
When completed, the office will house civil servants across seven floors, with a total internal area of 8,010m2.
Bowmer + Kirkland Regional Director, John Clarke, said: "We are delighted to have been chosen once again by Bride Hall Developments for another project in Peterborough. This project will boost the local economy during construction, provide apprenticeships for local people and hopefully bring further investment to the town.
The Government Hubs Programme has so far seen the development of 17 office hubs announced in areas including Glasgow, Belfast, Newcastle, Leeds, Manchester, Nottingham.