The axe will fall heavily on self-employed workers with specialist contractors taking the hardest line with plans to slash self-employed and agency workers by 32%.
According to the latest Construction Leadership Council people survey, which was carried out in September among Build UK members, main contractors will also join in the business streamlining, trimming agency and self-employed numbers by 5%.
In terms of total workforce, specialist contractors will lead the reduction with firms expecting to axe 14% or around one in seven of the combined direct and self employed workforce.
Developers will also take out a similar proportion of staff, with contractors expecting to slim numbers down by 3.1% in the run-up to Christmas.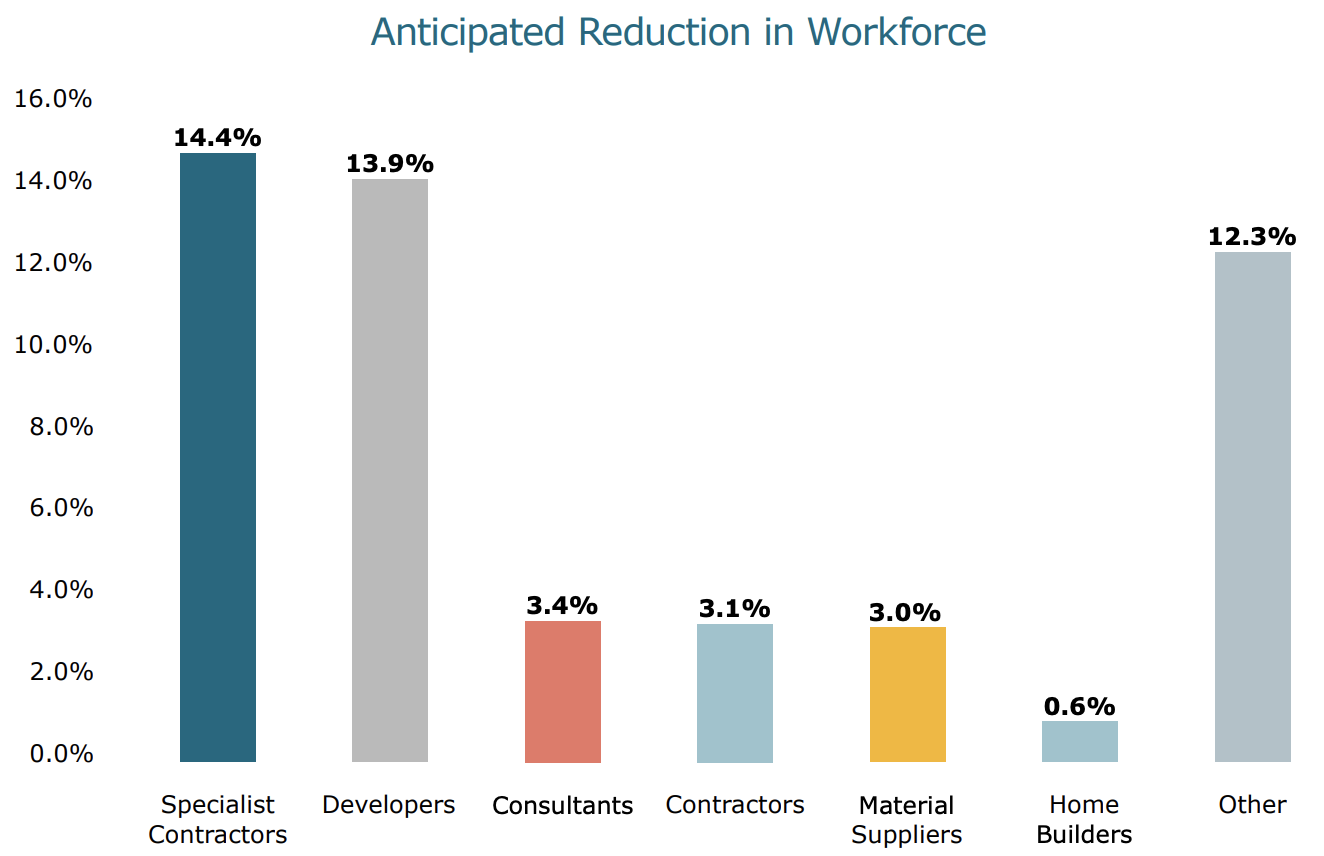 On average across all construction industry employers, around 6% of direct employees remain furloughed, a significant reduction from the 32% reported back in June.
With lockdown restrictions having a significant impact on office working, the People Survey sought to understand the changes to working habits across the industry now and in the future.
Respondents reported that 63% of their office-based staff had returned to the office at least one day per week.
However, just before the survey was completed just before, the Government reverted to its previous guidance that workers should work from home if they can.
In the future, nearly three-quarters of firms expected the majority of their staff to continue to work from home in some capacity.