The event will take place across two full-scale interactive virtual exhibition halls, crafted to emulate real-life event spaces.
Constructionline LIVE on November 19 will feature big names including Balfour Beatty, Wates, Kier and Seddon.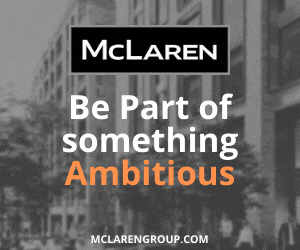 The two virtual exhibition halls are split by region: Northern England and Scotland in Hall A, and Wales, the Midlands and Southern England in Hall B, to enable suppliers to easily find buyers in their area.
Suppliers are able to book one-to-one time slots for video conferences with buyers, eliminating the need to wait in line to speak to them.
Time slots open up on the day of the event which is exclusively for Constructionline and Builder's Profile members.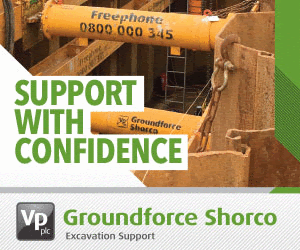 Simon Gibbs, CEO of Constructionline, said: "We are immensely excited to bring Constructionline LIVE to all of our members this year.
"During these challenging times, staying connected with the industry is vital, and we have sought to enable opportunities for this in the most exciting way.
"Covid-19 has changed the world, and we have had to adapt by putting all of our attention into the virtual world to deliver a world-class virtual event environment so that our suppliers may stay connected to our buyers and continue to gain work for their businesses.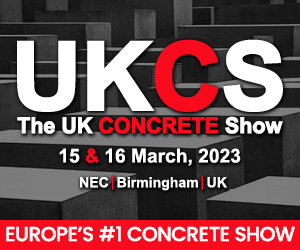 "Thirty national exhibitors are confirmed so far, with more being added every week. We've taken our online event to the next level; the virtual exhibition halls have to be seen to be believed.
"Constructionline LIVE is set to be one of the biggest virtual networking construction events this year, and should not be missed."
To register for Constructionline LIVE click here.
Exhibitors and their upcoming projects include:
Clark Contracts
Construction, refurbishment and fit-out projects across the UK.
Balfour Beatty Living Places
Contractors to work on the following projects:
Southampton HSP contract, West Sussex Reactive contract. Northamptonshire Highways, Surrey County Council Highways. Ground Engineering, Hereford Public Realm Contract, Warwickshire and Solihull.
Fusion21
At the time of the event, two Framework opportunities will be out to market
Workplace and Facilities – covering FM and workplace services, fully managed FM, managing agent, waste, cleaning, security and M&E
Building Safety & Compliance – providing a range of works and services required to maintain the safety and compliance of buildings, including fire safety, legionella, asbestos etc.
Hadden Group
There is a range of private and public sector tendering opportunities across residential, commercial, educational and public buildings available.
Incommunities Group
Looking for more contractors in the following categories:
Electrical – testing
Roofing – repairs and whole roof renewal
Disrepair works – general contractor
Insulation works – cavity; external; internal and loft
M&Y Maintenance and Construction
Launching a new supplier DPS, which will act as our pre-approved supplier framework. This will cover a range of services to support us in delivering construction, repair, maintenance, EWI, cleaning, refurb services and many more.
Sanctuary Homes
Looking for contractors for the following projects:
Drakes Broughton, Worcester
Dales Lodge, Hull
The Parade & Richmond Court, Chester
Sefton Park, Liverpool
Seddon – North West
Tattenhall Care Village Phase 3
Stockport College Phase 1
Little Lever Library / Medical Centre
Stainton Drive Middleton – 84No Houses
Housing – Salford City Council Five Sites.
Sheffield City Council
Council Officers are focused on construction contracts only and would like to speak with Tier 1 contractors based in Sheffield and / or the Sheffield City Region.  All Contractors should be PAS91 compliant.
Wates – Northern Estates Programme
The Wates Group has been appointed framework contractor for the renovation of a number of buildings on Parliament's Northern Estate.
The essential refurbishment will help restore and protect a number of Parliament's listed heritage buildings in Westminster including Norman Shaw North and South, 1 Parliament Street and 1 Derby Gate, ensuring they are safe, accessible and efficient for future generations. The Programme will also help ensure suitable spaces and facilities for the House of Commons to temporarily move out of the Palace of Westminster while it undergoes a multi-year programme of restoration and renewal in the mid-2020s.
Engie Regeneration
We are looking at projects in the south and south-west of England and looking to add to our supply chain in this area.
EKFB
EKFB is a joint venture that brings together international, market-leading expertise from four leading civil engineering and construction companies: Eiffiage, Kier, Ferrovial Construction and BAM Nuttall.
EKFB is proud to have been appointed by HS2 to deliver civil engineering works across an 80km section of the new high-speed rail link between the Chiltern Tunnel and Long Itchington Wood. Our scope of the works includes 15 viaducts, 5km of green tunnels, 22km of road diversions, 67 overbridges and around 30 million cubic metres of excavation.
Greendale Construction
In March 2020 we opened a Winchester office. Following a busy order book within Hampshire, we are looking to continue to grow our Southern England presence. We are looking to meet suppliers in the Hampshire region to support us on a growing list of Hampshire and Dorset based projects.
Hill Partnerships
Various across the South and East of London but a large volume in Cambridge and London.  We also have schemes coming up in Bristol which we are looking to expand our Supply Chain for.
Seddon – Midlands
Projects –  City Rd, Fenton – 28 New Build Timber Frame Houses & 107 New Build Apartments
Keele Vet School – New Build Veterinary colleague
Housing – Alfred Gunn House, Oldbury – 16 New Build Houses & Refurbishment to 3 Tower Blocks
Almond Tree Ave, Coventry – 36 New Build Houses
University of Cambridge
FM – A range of hard and soft services
Kier Eastern
Katherine Warington School, Harpenden
Gresham's School, Holt
University of Northampton Waterside Student Residences
Bedfordshire Schools SCAPE
Northstowe Education Campus Phase 1, Cambridgeshire
Wootton Park School, Northampton