Developer MCR Property plans to develop the land it has owned since 2015 with a mix of townhouses and apartments in a 33 storey tower flanked by mid-rise blocks.
If planning permission is granted the developer and National Grid will begin clearing the car park site next year to create a new neighbourhood in line with Manchester City Council's Northern Gateway initiative.
The nine-building development is intended to be built in four phases, starting with the corner on Gould Street closest to Rochdale Road, with homes hopefully ready for occupation by the end of 2023.
Phase 1 -160 units. Q1 2022 / Q3 2023
Phase 2 – 170 units Q4 2023 / Q2 2025
Phase 3 – 321 units Q3 2025 / Q3 2027
Phase 4 – 551 units Q4 2027 / Q4 2029
The residential tower is likely to be the last piece of the development to be built, towards the end of the current decade.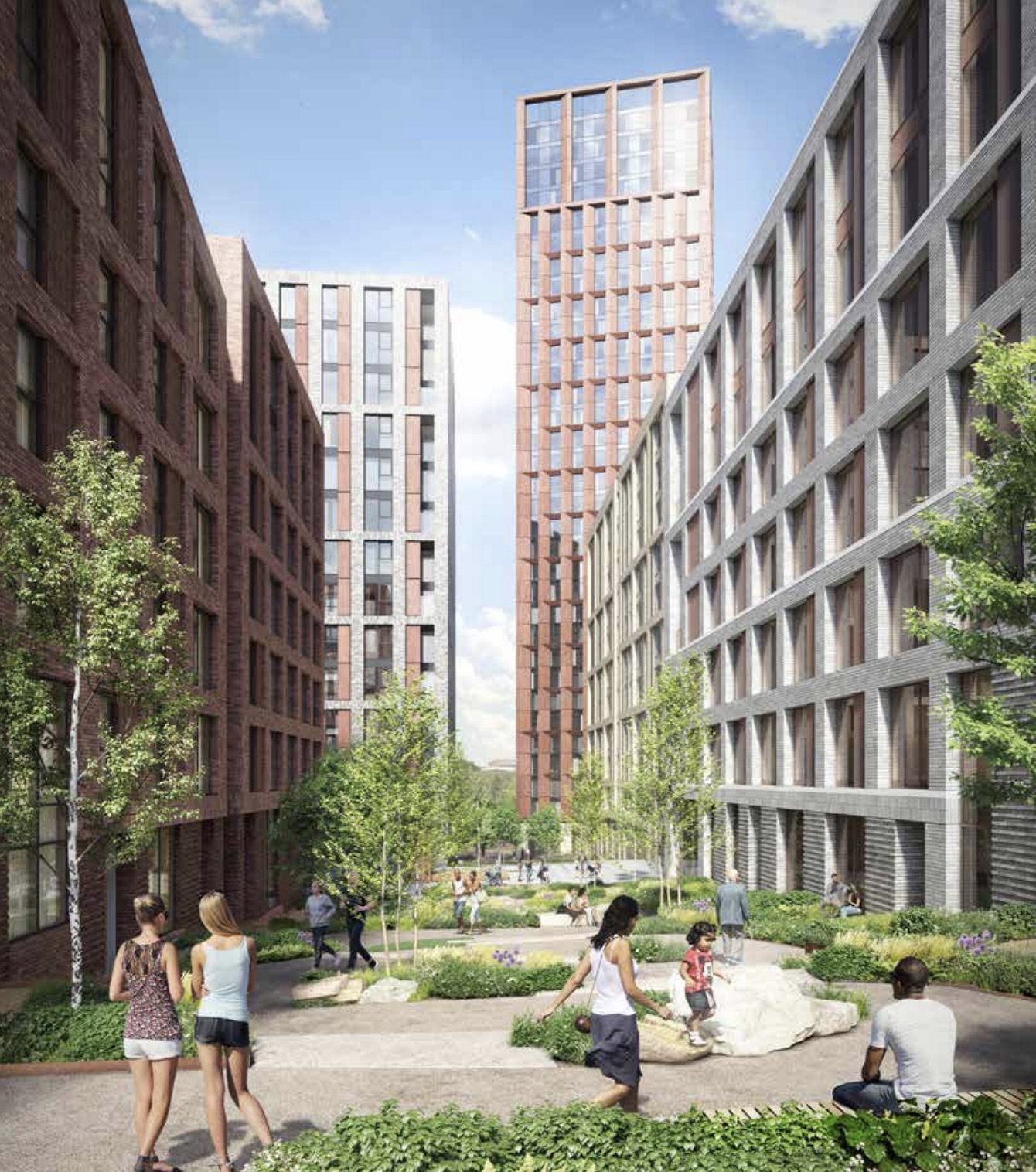 Eliot Baker, planning manager at MCR Property Group, said: "The Gasworks – New Town has always been about creating a lively new community and a sense of place, set in thriving green space.
"Our plans for this former gasworks site go above and beyond the minimum requirements for sustainable development to set the benchmark for other schemes in New Town."
Development team
---
Client: Southvalley Estates, subsidiary of MCR
Architect: AHR Architects
Planning & Environmental: WSP | Indigo
Civil/Structural and services engineer: BDP