The site of the former Moxon Street car park, now named Marylebone Square, is the last whole city block in London's W1 postcode yet to be developed.
Kier will build a nine-storey building with five residential floors above ground floor and a three-storey basement.
The 25,160m² project will comprise of 54 private luxury apartments and 25 affordable apartments in a mansion block style scheme.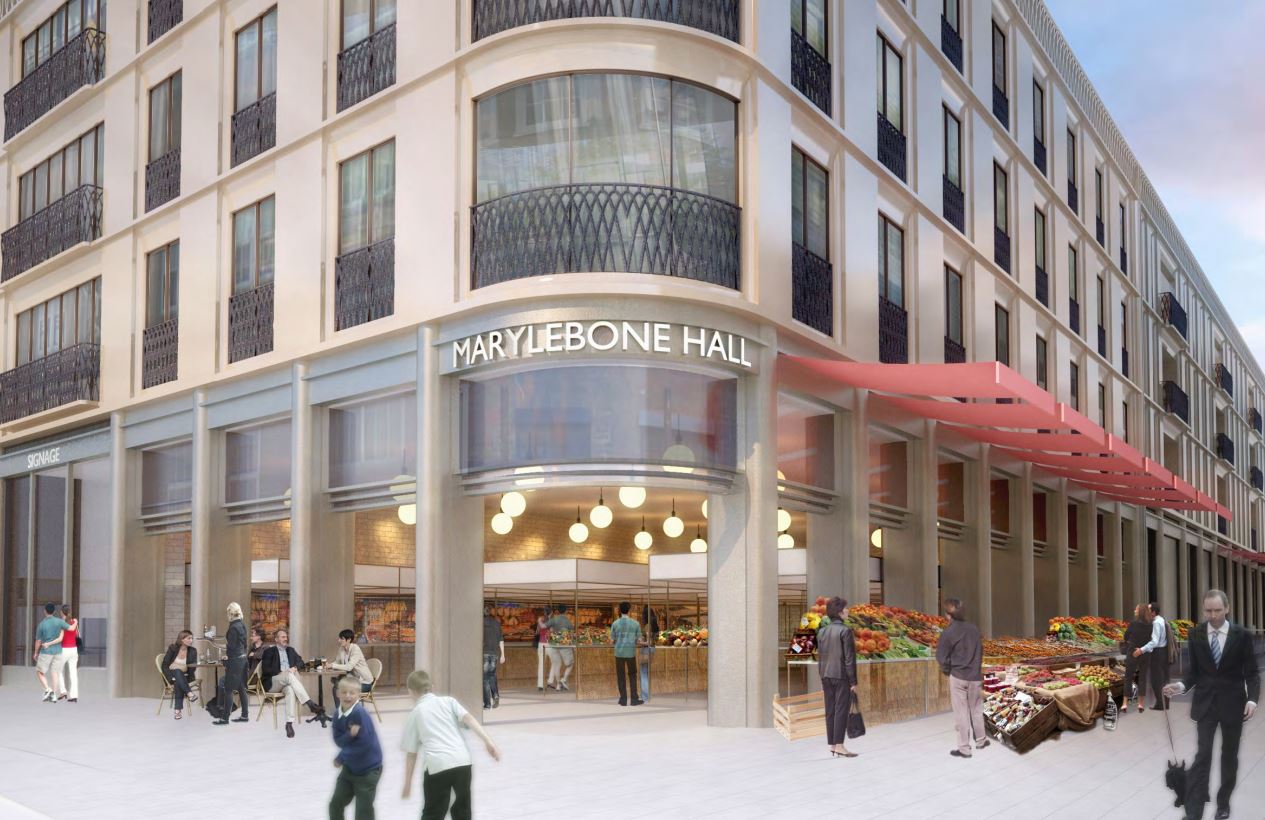 The external envelope consists of a bespoke ceramic cladding with a range of glazes across the elevations, with cast aluminium balustrading and feature frieze detailing.
Shops, restaurants and community facilities including a community hall to house an existing popular farmers market will be housed on the ground and lower ground floors.
The project is scheduled to complete in summer 2023 and almost a third of the apartments have already been sold.
Simon Bowden Architects designed the complex with M&E consultant Hurley Palmer Flatt, structural engineer Alan Baxter and cost consultant Gardiner and Theobald.
Liam Cummins, group managing director for Kier Construction, said: "This is an exciting project for us to be appointed to deliver and it draws on both our technical excellence and experience of delivering large scale, mixed-use schemes in London.
"This appointment is testament to our collaborative relationship with Concord London and its consultant partners. We look forward to successfully delivering this project and creating a lasting legacy in Marylebone as part of our growing portfolio of projects in London."