Butson spent more than 12 years at Lendlease lately as director of operations at the £1.5bn Elephant Park regeneration scheme in south London.
Previously he was head of logistics at Lendlease's flagship scheme to deliver the Athlete's Village for the London 2012 Olympics.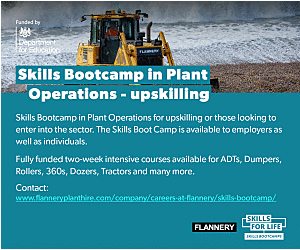 Butson said:  "I truly am excited to be joining the business and the Munnelly Support Services board at this time and I look forward to the challenges that lie ahead as we move into 2021 and beyond."  
Munnelly Support Services Managing Director, James Munnelly added: "We are delighted to have Darren Butson join the Munnelly Support Services team.
"His knowledge of large-scale urbanisation projects is unparalleled. He will be an exceptional addition and will add even more depth to this already incredible team."