The Essex based specialist has installed a Framecad light gauge steel frame roll forming machine into a shipping container.
It means the system can easily be transported from site to site and frames manufactured in situ saving on the transport of materials.
The Framecad mobile factory can hold around 18 tonnes of steel in its own racks ready for use on a wide range of buildings.
It has just been used to create an apartment complex in Croydon and in the New Year will be used on its biggest job to date for an 118-bed student accommodation block in Gloucester.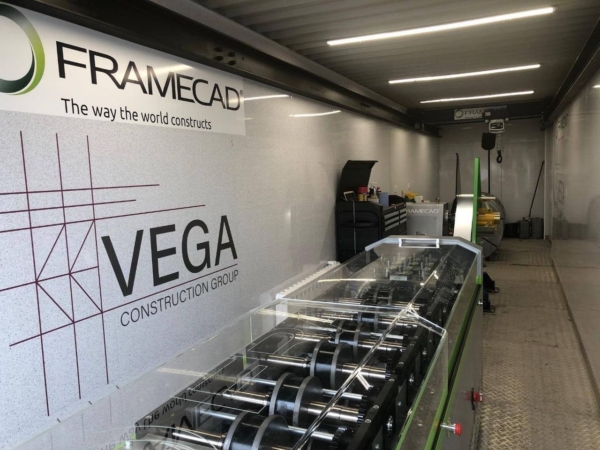 Vega said:  "With our factory in a can we can bring the production line to your construction site.
"We use top of the range technology to make the construction process easier than traditional methods with less waste and quicker build times."