Launching its Energy White paper today, the Government confirmed it is to enter negotiations with French power giant EDF to build the Sizewell C project in Suffolk.
It could prove to be the last big nuclear power station build before a new generation of mini reactors advances as Government aims for net-zero by 2050.
Before any final decision is taken on whether to proceed with the Sizewell C project, it will need to reach a value for money deal with EDF and all other relevant approvals.
The successful conclusion of these negotiations will be subject to thorough scrutiny and needs to satisfy the government's robust legal, regulatory and national security requirements.
Business and Energy Secretary Alok Sharma said that the Energy White Paper would unleash a green economic recovery by supporting up to 220,000 jobs over the next decade across England, Scotland, Wales and Northern Ireland
Building on the Prime Minister's Ten Point Plan for a Green Industrial Revolution, the Energy White Paper sets out specific steps the government will take over the next decade to cut emissions from industry, transport, and buildings by 230 million metric tonnes – equivalent to taking 7.5 million petrol cars off the road.
Energy White Paper
---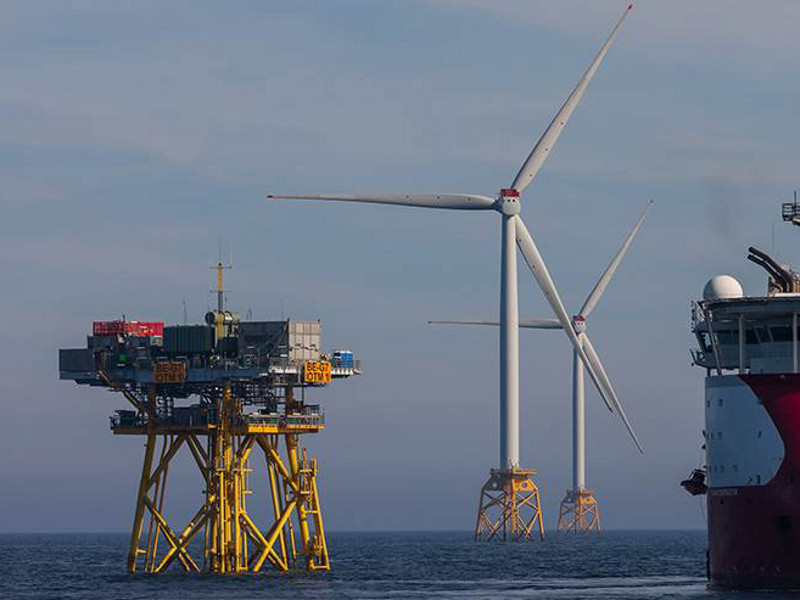 Support long-term jobs in major infrastructure projects for power generation, carbon capture storage, hydrogen, and major programme of retrofitting homes for improved energy efficiency.
Transform the UK's energy system for a net-zero economy, changing how we heat homes and travel, doubling our electricity use
Keeping bills affordable for consumers.
Generating emission-free electricity by 2050, with overwhelmingly decarbonised power in the 2030s.
Explore financing options for new nuclear with developers including the Regulated Asset Base (RAB) funding model. This would see British households pay through their electricity bills while the plants are still being constructed. Also consider the potential role of government finance during construction, provided taxpayer value for money
Commitment to deliver 40GW of offshore wind by 2030, including 1GW of floating wind, enough to power every home in the country
Invest £1bn in capture storage in four industrial clusters by 2030 to be set up by 2030
Kick-start hydrogen economy to target 5GW of production by 2030
Investing £1.3bn in more charge points for electric vehicles. £1bn to support the electrification of cars, including mass-production of vehicle batteries
Moving away from fossil fuel boilers. By the mid-2030s all-newly installed heating systems to be low carbon or to be appliances that can be converted to a clean fuel supply.
A £6.7bn package help to save families in old inefficient homes up to £400. This includes extending the Warm Home Discount Scheme to 2026 to cover an extra three quarters of a million households and giving eligible households £150 off their electricity bills each winter.