It plans to redevelop the site of the former Primark store in the Castlegate area to create just over 200 flats.
Designed by architect Hodder + Partners, the £40m Kings Tower scheme involves the demolition of the vacant shopping store at 57 High Street, with a construction team on site by next summer.
The client team includes building services consultant Novo Engineering and structural engineer Clancy Consulting, with Turner & Townsend acting as cost consultant.
The building will be clad in white brick-slips at the lower levels, with portland stone fluted columns for the higher floors.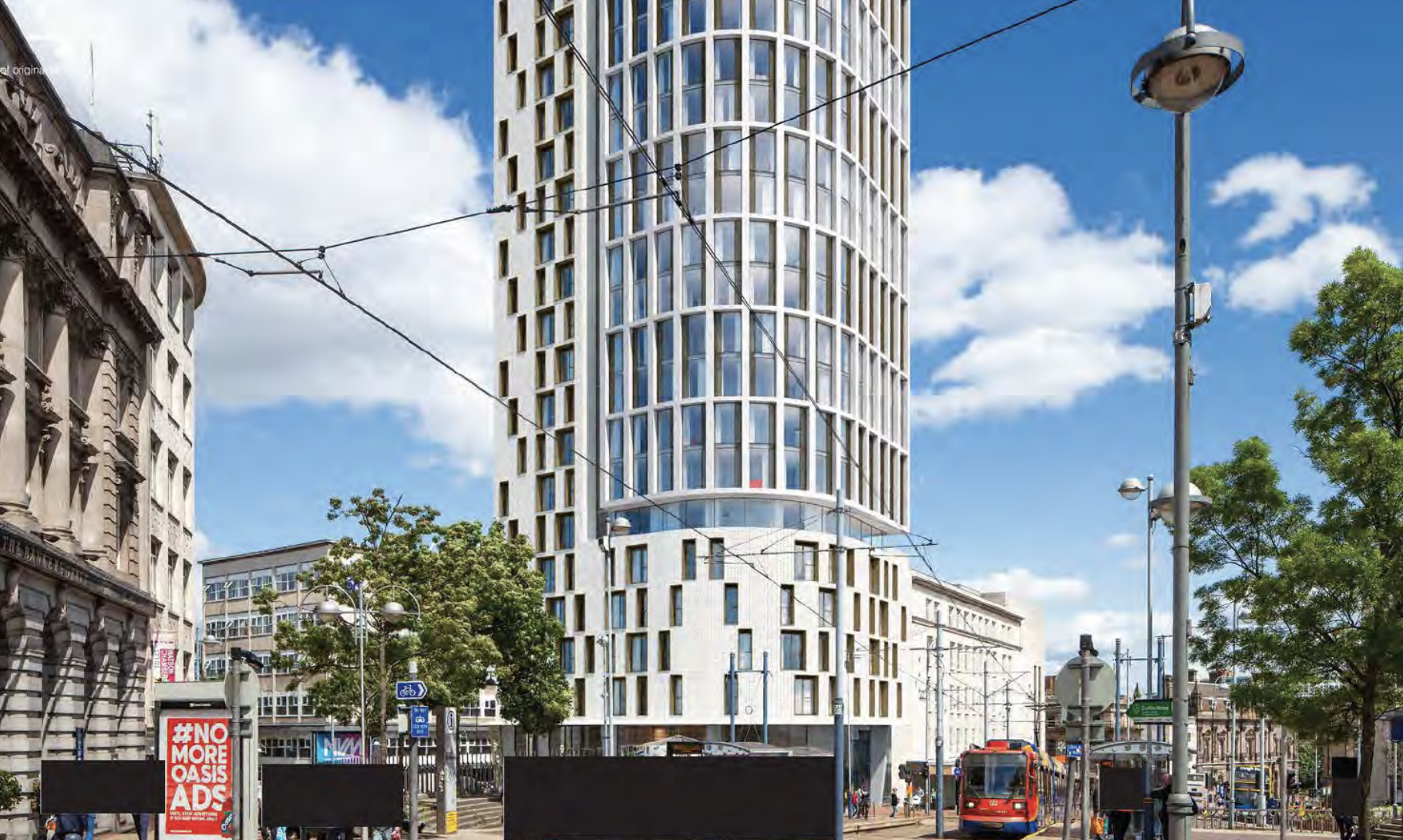 Kings Tower will sit alongside phase 1 of the redevelopment of Kings Buildings, which comprises 26,000 sq ft of new retail and leisure space and the 131-bed easyHotel.
Tony Marsden, director at SFGE Properties, said: "Thanks to Kings Tower it will be possible for more people to live in the centre of Sheffield in high-quality apartments and deliver a new retail offering in the Castlegate area, already one of the most accessible places in the city.
"We are confident Kings Tower will reinvigorate the area and provide a much-needed boost to the local economy."