The transformation of 10 Brindleyplace will see two buildings combined into one creating 212,000 sq ft of open office space over nine floors.
Works will include an internal reconfiguration, with the construction of a brand new double height reception space plus a range of occupier amenities including a gymnasium and cycle storage hub, electric vehicle charging points and a ground floor cafe.
A full curtain walling system will provide views across the Birmingham skyline and there will be an open terrace roof space for relaxation.
The project will see upgrades to passenger lifts and WCs, with new lighting, signage and branding, whilst the upper basement will house new changing rooms, shower facilities and drying and locker rooms.
A full M&E replacement will enhance the building's existing sustainability features, with full electrification, lighting upgrades, improved thermal efficiency and the installation of solar control.
Externally the buildings will be infilled, while the facade has been completely redesigned to improve its identity, with a contemporary pale grey brick.
New floor-to-ceiling windows and double height window openings will allow more natural light to infiltrate both buildings.
CBRE Global Investors has appointed a wider project team that includes Associated Architects, Thamesis as development manager, RLF as quantity surveyor, project management by Venture, the specialist project management team within Workman, structural engineer Cundall, M&E engineer Couch Perry Wilkes, and facade consultant Wintech.
The project will be completed in mid-2022.
Phil Crowther, director at Willmott Dixon Interiors, said: "We're incredibly pleased to have been appointed to deliver the full redevelopment of such an important Birmingham office block.
"This project will provide the opportunity to reinvent the two buildings and enhance both the marketability and investment value of 10 Brindleyplace.
"We'll be delivering a high quality specification and the very best finishes throughout to create a stunning new facility in an exciting and well connected destination that will rival the best office buildings in Birmingham.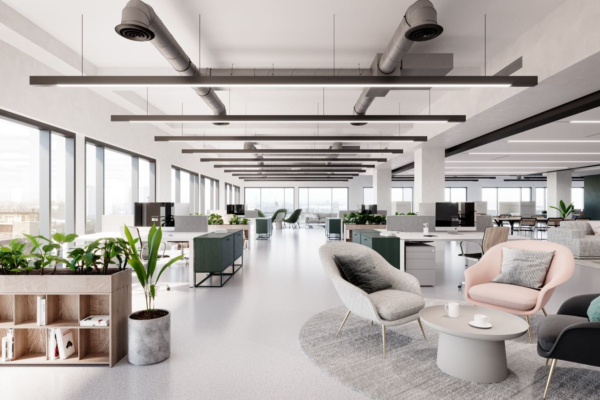 "A refurbishment of this scale requires construction and project management expertise of significant capability, as we will be stripping both buildings back to a concrete shell.
"We're very much looking forward to leveraging the considerable skills of teams within our interiors and construction business to bring the project to fruition. Being selected as the chosen contractor reflects both the financial strength of our business and our proven ability to deliver on time and within budget."