Wigan Council will work with its strategic development partners to agree the final details of the Galleries25 project development with construction expected to start in early 2022.
The proposed scheme will see the existing 440,000 sq ft shopping centre transformed into a multi-media centre for the town by 2025.
This will provide a six-screen cinema, music and E-sports venue, 10 lane bowling alley and  indoor mini golf course.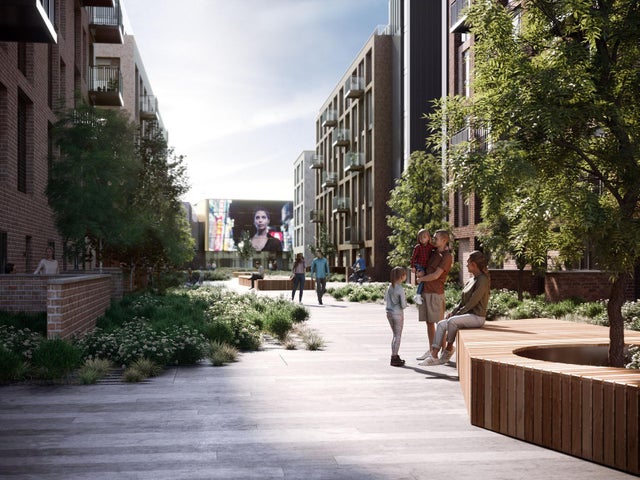 The scheme will also include restaurants, a new hotel, 464 flats, new market hall, including a contemporary food hall, co-working space and small offices.
Under the deal, BCEGI will lead the construction programme for the new scheme.
The Leader of Wigan Council, Councillor David Molyneux, said: "These proposals very much reflect the feedback we got from residents about the importance of vibrant town centres during the Big Listening Project in 2018 and the more recent consultation held earlier this year."
He said Galleries25 would create 475 construction jobs and a further 190 jobs when the scheme opens.
Dongwen Yu, Lead Director of BCEGI, said: "We are delighted to be selected as Wigan Council's preferred Strategic Development Partner alongside our partner, Cityheart.
"The Galleries project is an extremely important and exciting opportunity to transform the town centre and we are looking forward to working closely with the council, local businesses and the wider community to develop our joint vision.
"The development cements BCEGI's long term future in the region, a future that we believe will benefit the council and the people of the borough for years to come."