Keith Thomas, aged 81, is now banned from acting as a director or even indirectly becoming involved forming or managing a company, without the permission of the court.
Swansea -based Ascus Pumps Limited was incorporated in September 2015 with Thomas acting as the sole director of the firm providing concrete pumping services in Wales.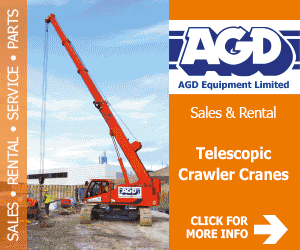 Ascus Pumps was required to pay tax prior to receiving orders but between February 2016 and September 2018 Thomas caused the company to renege on its tax liabilities.
At the point of Ascus Pumps' liquidation in September 2018, the company owed more than £350,000 in taxes, as well as more than £27,000 to other creditors.
Tom Phillips, Assistant Director of Investigation and Enforcement at the Insolvency Service, said: "Directors who cause companies to abuse the tax regime can expect to receive lengthy bans and ought to send a message to other directors who are running companies in a similar manner."