It is the first new strategic water resource, and corresponding pipeline, in the South East for decades and promises work packages totalling just over £137m.
Assuming planning permission is granted, construction work should start in 2024 on the five-year long project.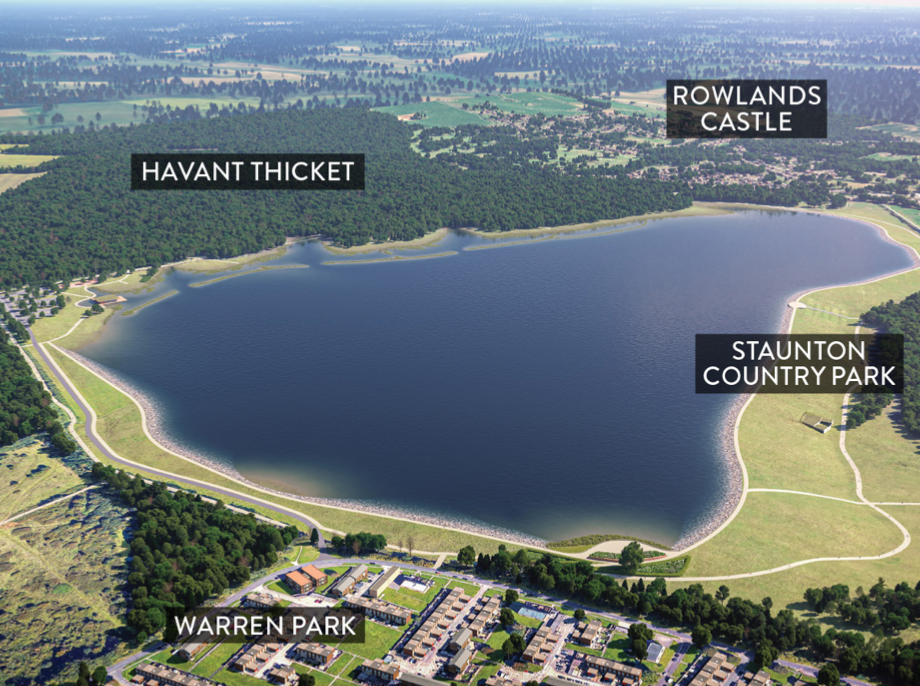 The two main packages of work include an £88m contract for main reservoir construction and up to £49m of water pipeline work.
The main pipeline job involves construction of a 4.6km long 1200/700m diameter bi-directional pipeline running from Bedhampton pumping station to the Havant Thicket Reservoir, expected to cost £31m.
The highest scoring four tenders for this job will also be admitted to a framework to deliver a series of other pipeline work associated with the new reservoir.
This includes the Farlington to Nelson pipeline worth £14.5m and associated reservoir pipeline jobs of £3.1m.
One of the framework firms could also replace the selected main pipeline contractor in the event of early contract termination.
Bob Taylor, chief executive officer of Portsmouth Water, said: "We've held a number of rounds of market engagement with contractors who have expressed an interest in helping us deliver this project.
"These discussions have been invaluable in helping us shape an approach which not only provides us with a high level of confidence that our objectives will be met but also one which offers an attractive proposition to the market and will generate strong competition."
He added: "We're proud to be contributing to the nation's "build back better" aspirations and to play our part in re-energising the national and local economies."
The reservoir will also act as as a new recreational facility with a visitor centre, and network of paths for walkers as well large wetland habitat on the reservoir's northern edge.
Firms have until 15 February to express an interest.