It claims the all-in-one machine based on its Hydradig wheeled loader model can repair a pothole in less than eight minutes – four times quicker than standard methods and at half the cost of current solutions.
The PotholePro machine's development has been personally led by JCB chairman Lord Bamford.
He said: "Potholes really are the scourge of our nation. We simply cannot allow our road network to continue to be blighted by potholes.
"JCB's solution is simple and cost effective and fixes potholes permanently, first time. Once the machine has done its job all the contractor then needs to do is just add tar."
Tests with local authorities and contractors show the JCB PotholePro can complete a pothole repair in less than eight minutes – equivalent to 700 potholes per month.
The machine comes fitted with an automated planner, cutting tool and sweeper bucket to clear away debris to allow for a back-up team to separately infill with tar and compact.
With a 40km/h travel speed, the machine can rapidly relocate between sites without additional transport costs.
The machine has been in trials on roads in Stoke-on-Trent for months. In initial testing, it completed 51 road repair jobs in 20 days, which would have taken a team of up to six operatives 63 days to complete normally.
JCB said that contractors and councils now had the tool to deliver the £1.6bn spending programme announced last November by the Chancellor to start tackling the £11bn-worth of potholes that need repairing across the UK.
The PotholePro allows the contractor or local authority to cut the defect, crop the edges and clean the hole with one machine – mechanising jobs traditionally done by pothole gangs and delivering up to a 50% cut in daily costs.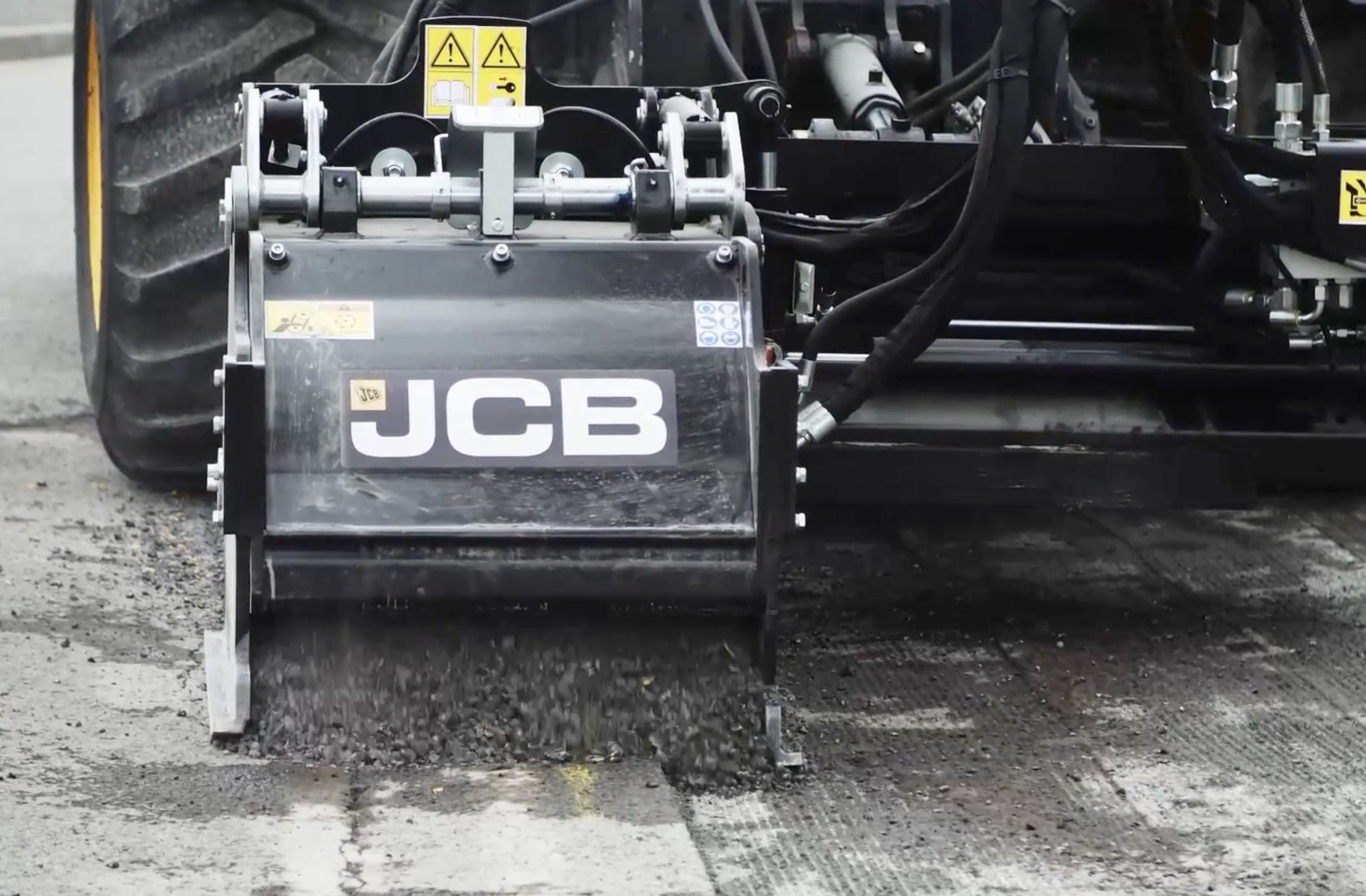 It is equipped with a 600mm wide planer and integrated dust suppression system, enabling the operator to plane a full carriageway from the kerb, without repositioning.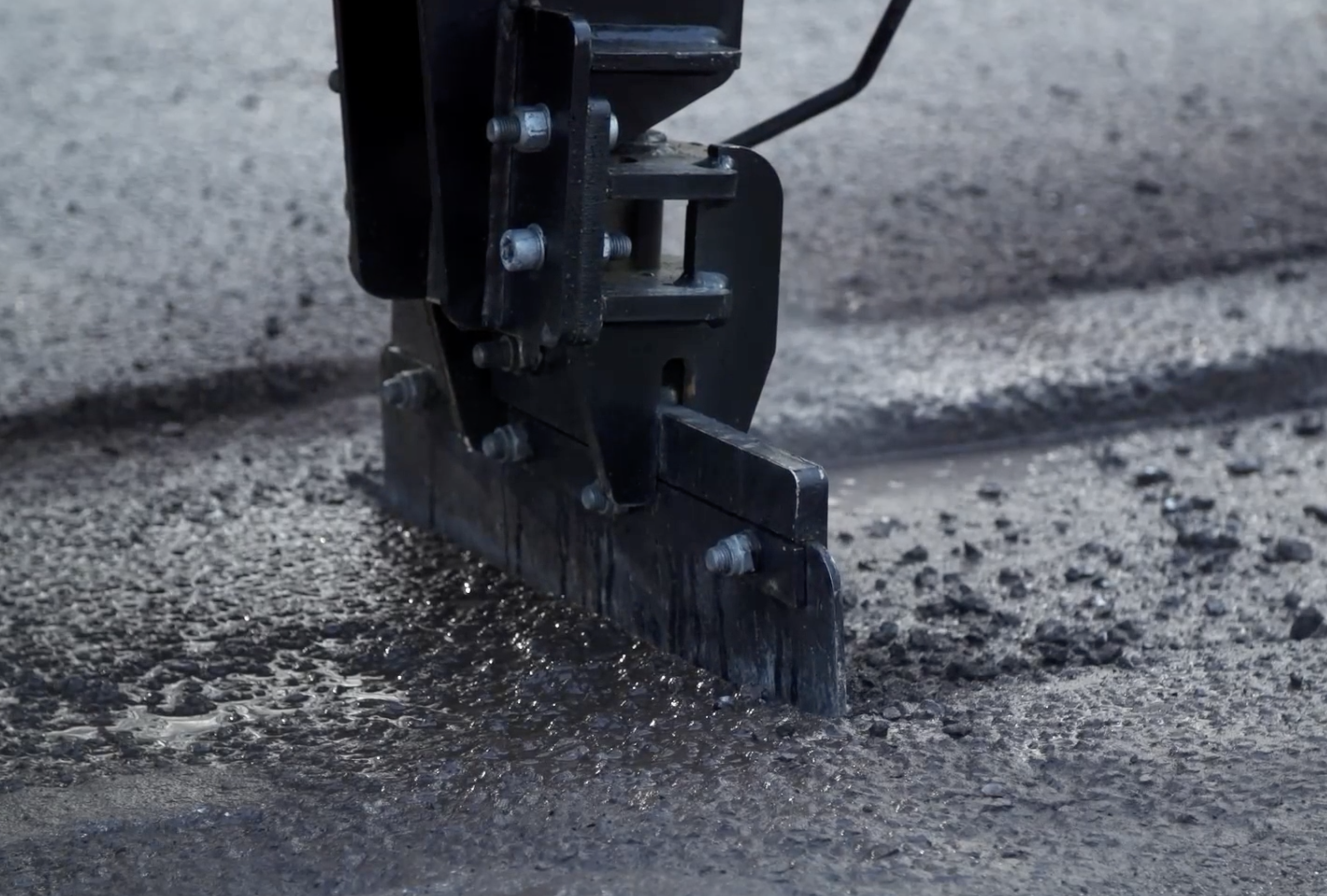 The machine also comes with a sweeper/bucket and hydraulic cropping tool, allowing a uniform hole to be prepared by the operator from the comfort their cab.