The developer plans to breathe new life into the derelict town centre site with a 253 flats scheme, with 87 within the existing mill buildings and 167 in the two new buildings.
There will be 24,000 sq ft of commercial space including the West Shed, which will become a new indoor space with exposed brick, vaulted arches and sky lights.
Adam Higgins, co-founder of Capital & Centric said: "This is the future of our town centres. Dynamic and progressive towns like Stockport will be full of residents. We're creating a mini-city eco system of café bars, delis, coworking spaces, gyms and everything else in between.`'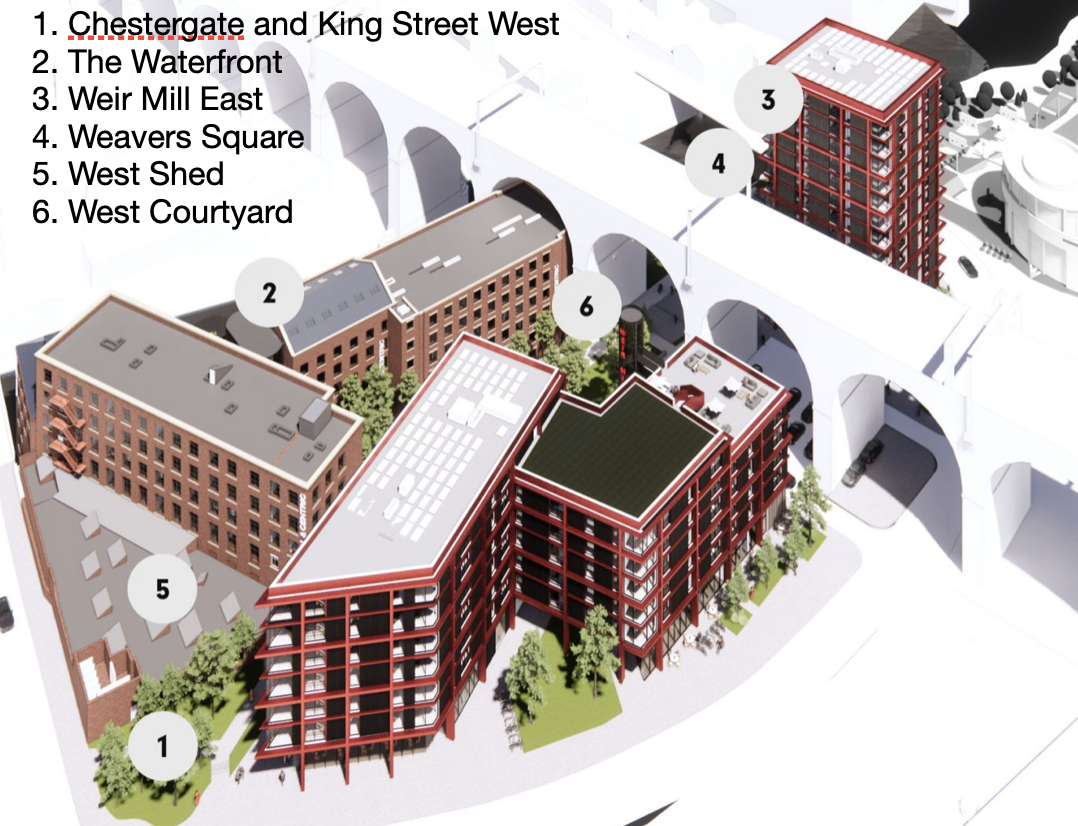 Located alongside the town's iconic viaduct, Weir Mill started off life as a water-powered cotton works in the late 18th century, with the original water wheelhouse and parts of the mill buildings are still standing today.
The Weir Mill scheme is part of the £1bn town centre regeneration plans being delivered by Stockport's Mayoral Development Corporation and is one of the first projects to come forward in the new Town Centre West regeneration zone, which will deliver 3,500 new homes and amenities, 1m square feet of employment, retail, leisure, health and education space, and create over 5,000 new jobs.
A decision on the planning application is expected from Stockport Council in the Spring.
If approved, construction would take around two years.