The firm said it was backing the London office market in the belief that Covid-19 has changed the expectation of what good offices buildings must offer but demand still remained.
The site at 55 Gracechurch Street is located next to the Walkie-Talkie building on the southern edge of the City high rise cluster.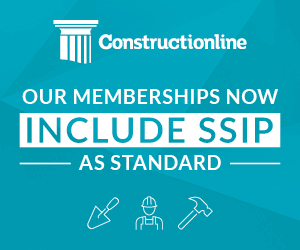 It is presently occupied by a 1990s seven-storey steel frame building that will need to be demolished.
Designed by Fletcher Priest Architects, the building will consist of a six-storey podium topped with a public garden. The tower rise rise 25 floors above, made up of two building elements.
Designed to achieve BREEAM 'Outstanding', it would be the first tall building in the City Cluster to achieve the high rating,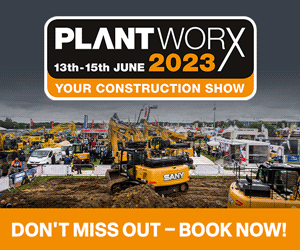 The current expectation is that the demolition and enabling will take around six months, with main construction works taking nearly three years.
Client team
---
Architect: Fletcher Priest Architects
Structural and facade engineer: AKT II
Services engineer: DSA Engineering
Cost Consultant: Alinea
Pre-construction consultant: Blue Sky Building
Founder and CEO of The Tenacity Group, Patrick Wong, said: "Today marks a significant milestone for us and underlines our commitment to the City of London and the future of truly sustainable office buildings in the City.
"Despite the events of the last twelve months and the changes and challenges that we have all witnessed, Tenacity is quite clear that the era of the office is not over. Far from it.
"We believe the future is bright for the right kind of space – space that 55 Gracechurch Street will provide – that embraces sustainability and provides flexibility, puts the needs of the workforce at its core but also engages with the wider community around it.
"Today's decision reinforces that view, and we look forward to working with the City to bring our vision for 55 Gracechurch Street to fruition."
The developer also submitted plans three months ago for a 33-storey office at nearby 70 Gracechurch Street.
This 155m tower designed by architect Kohn Pedersen Fox will be stepped, with three glazed office elements split vertically with planted balconies giving the impression of three slender tapered towers.
Chair of the Planning and Transportation Committee at the City of London Corporation, Alastair Moss, said: "The building design embraces emerging development trends, such as flexible workspace, greening and access to fresh air – all of which were rising trends that have now been embedded into building design as a result of the pandemic.
"Of particular merit to this development is an innovative ventilation strategy which uses fresh air, filtered from outside, to cool the office floors.
"The development will even reuse stonework from the existing building and include recycled steel with a commitment of an impressive 98% diversion of construction waste to landfill."