The maintenance and management contract for TfL is worth around £200m over eight years and will commence in April.
The scope includes mechanical, electrical and control activities associated with each tunnel, renewals, safety inspections, intelligent transport systems and cleaning.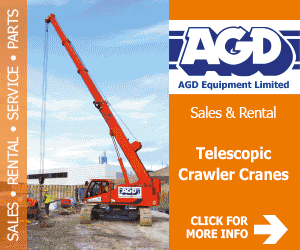 As part of this contract, Kier will be responsible for maintaining and managing 10 red route tunnels and 106 pump stations.
The tunnels maintained under the new contract are:
A102 Blackwall Northbound
A102 Blackwall Southbound
A101 Rotherhithe
A12 Green Man
A12 George Green
A12 Eastway
A3211 Upper Thames Street
A2 Eltham Tunnel
A406 Fore Street, and
A40 Hangar Lane.
The new contract will also see the management of all of TfL's tunnels brought into the same team.
Group managing director at Kier Highways, Joe Incutti, said: "As TfL moves into a number of new contracts for the maintenance and management of the strategic road network in our capital city, we look forward to continuing our established working relationship with TfL through the delivery of this prestigious new tunnels contract."
This latest award cements Kier Highways position as a leading UK road tunnel maintenance service provider, with responsibility for 15 tunnels nationwide with a combined bore length of 6,827km.
It also follows Kier's selection to deliver Lot 2 (North) of the Highways Maintenance and Project Framework for TfL which will run for an initial eight-year period from 2021 to 2029 and is being delivered in joint venture with Tarmac.