The unprecedented level of support for construction was revealed in fresh HM Revenue and Customs figures for the end of 2020.
Despite numbers of furloughed workers falling sharply in October, the total amount paid out under the Coronavirus Job Retention Scheme continued to slowly climb to £6.93bn by the end of December.
Furloughing peaked on 14 April with 723,600 staff on the scheme, falling to 130,700 at 31 October.
This figure edged up to reach 169,700 at the end of November. Provisional estimates show that at the end of December the number of construction staff furloughs had risen again to 193,400 as the lockdown began to hit.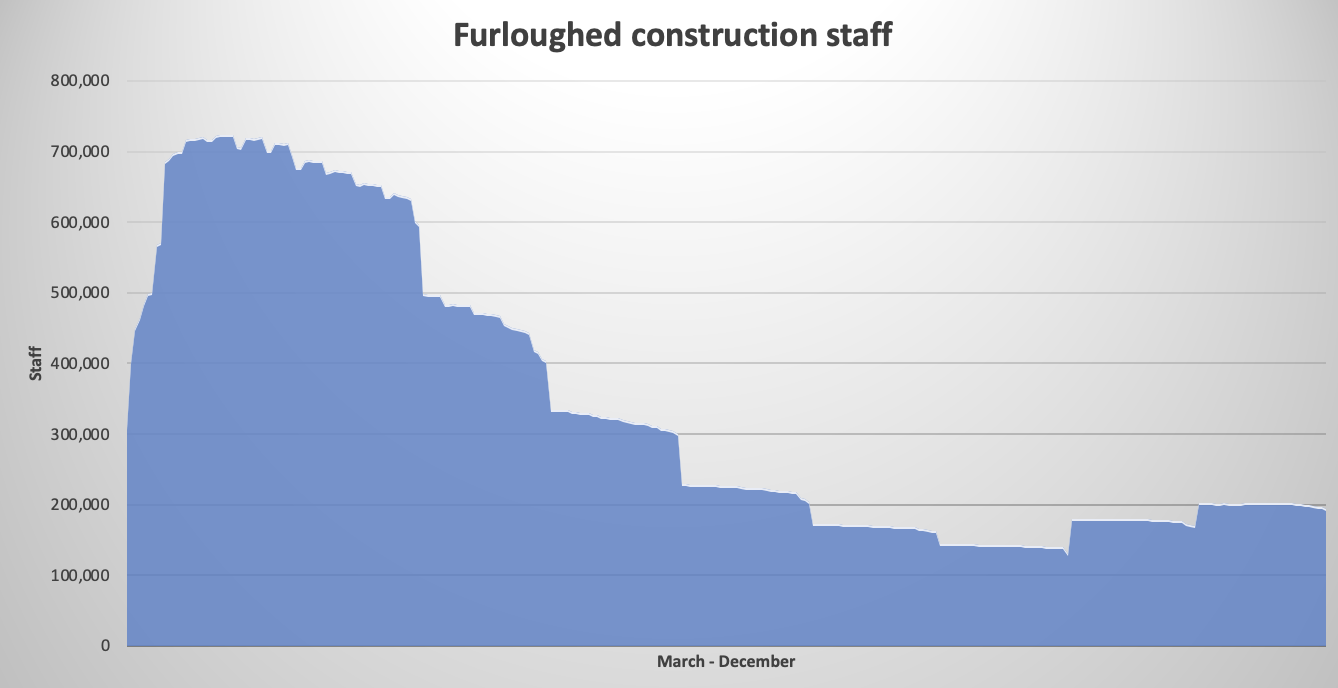 Payouts under the Government's other major support scheme for self-employed construction workers has now exceeded furlough payments.
Across each of the three Self-Employment Income Support Scheme programmes since April, payments to individuals ranged on average from £3100-£3500, representing a total payout of £7.8bn.
Construction has taken the lion's share of self-employed claims, throwing the spotlight once again on the size of the industry's CIS workforce.
Construction accounted for a third of all payouts to the self-employed, far ahead of the single-digit percentage taken by other sectors of the UK.