The alliance will enable £400m turnover JJR to expand its reach in the UK residential market, while strengthening Strawberry Star's ambitions to deliver 2,000 new homes by 2025.
JJR are currently Strawberry Star's construction partner for its flagship project LU2ON, delivering phase one of the £280m residential-led mixed-use scheme by Spring this year.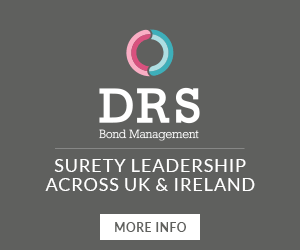 Under the new deal, JJR will now deliver LU2ON phase two, as well as schemes in Harlow, Wembley and Kenton, together with a development value of over £500m.
Chairman of Strawberry Star, Santhosh Gowda, said: "The trust established between our two businesses based on LU2ON's initial success has led us to take this relationship to the next level."
Ger Ronayne, chief executive of JRR, said: "This partnership has evolved from the excellent working relationship and mutual trust we have established with Strawberry Star over the past two years, particularly on the Lu2on project and will provide a strong pipeline of work for J.J. Rhatigan & Co. in the Greater London area over the next few years.
"This will provide a springboard for us to grow our business even further in the UK and particularly in the Greater London area."