Monthly output fell 2.9% in December as third national lockdown restrictions began to bite and the Brexit transition period came to an end.
While output had recovered to a pre-Covid level in November, the latest fall in output recorded by the Office of National Statistics saw total activity fall-back below the February watermark.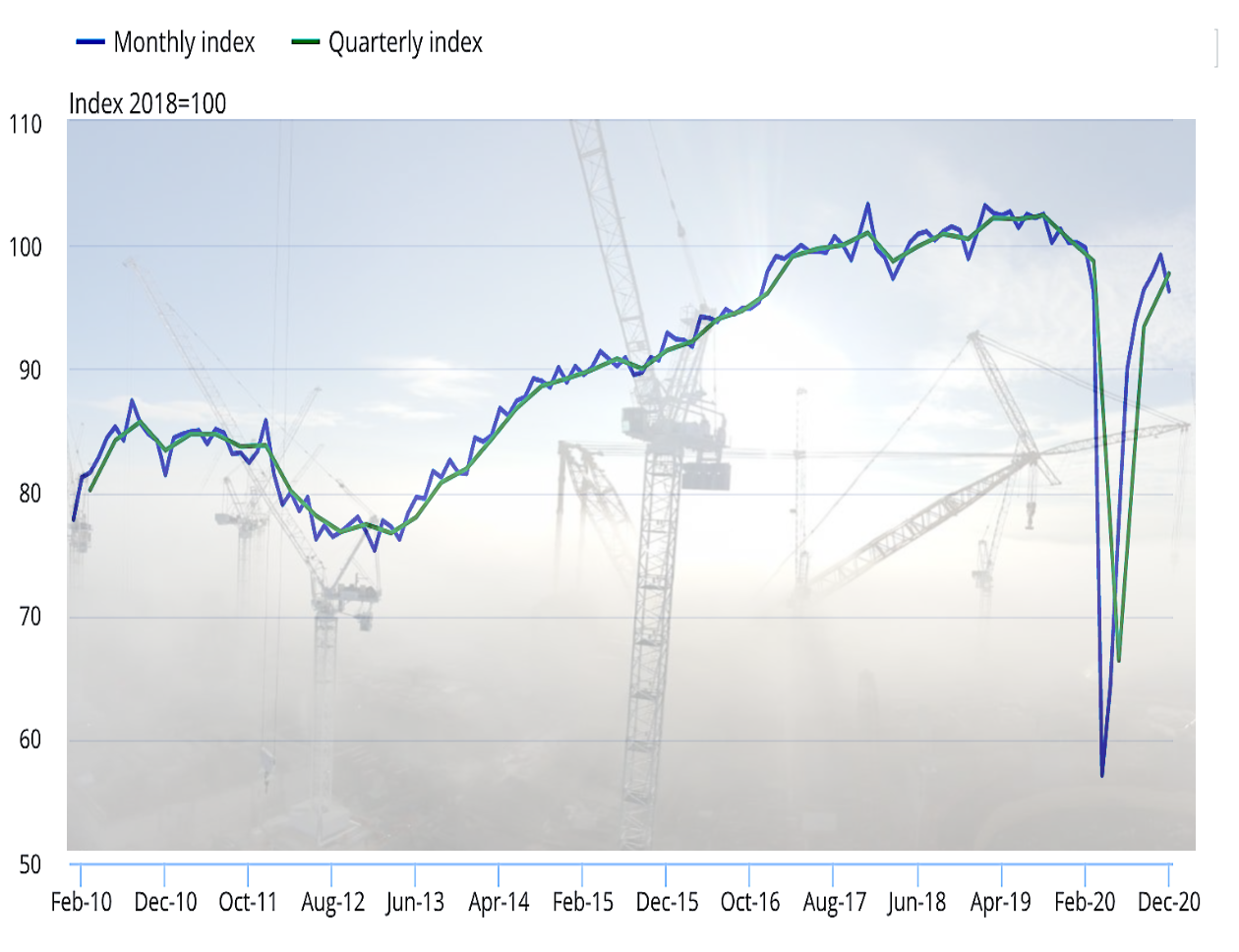 New work was hardest hit during December showing a biting 3.8% fall against the previous month.
Only infrastructure managed to remain above the pre-Covid new work levels, with public new housing the furthest down at 22% of the February 2020 peak.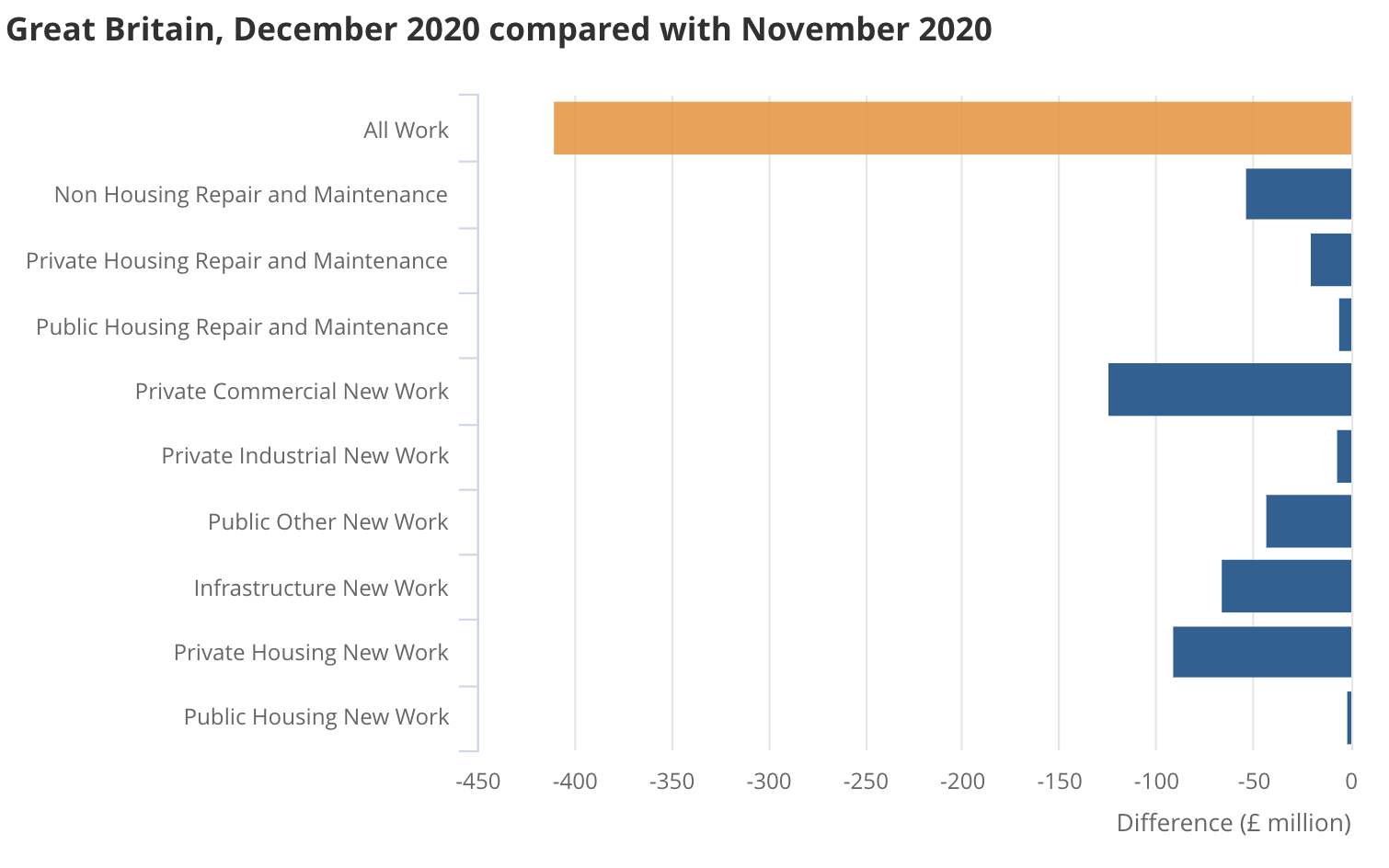 According to the data, the financial crash in 2008 had a slightly more adverse impact on annual activity than the pandemic.
Annual construction output last year fell 12.5% compared to 2019, the first fall since 2012. This was slightly less than the financial crisis when it fell by a record 13.2% in 2009.
New order figures for the last quarter of 2020 were also concerning as they dropped nearly 9% to £962m on the third quarter.
This is only the second time the level of new work has dropped below £1bn since the 2012 slowdown.
Mark Robinson, group chief executive at SCAPE, the UK's leading public sector procurement authority, said: "As the output growth declines and the road ahead remains challenging, we must adopt a long-term plan for the future.
"Contractors continue to experience material shortages and price rises caused by the ongoing delays at UK and European ports.
"The government has made clear that sites should remain open to drive the UK's economic recovery, however the impact of a third national lockdown and rises in Covid cases have delayed project delivery.
"All eyes will be on the Chancellor's Budget next month, in the hope that measures to alleviate financial pressures on the sector, along with a continued commitment to public infrastructure spending remain in the Treasury's plans.
"Urban regeneration projects that will add value to local economies and communities must be at the heart of a sustainable, long-term recovery if we're fully committed to building back better."