Betterpride, which bought the Premier House block in Edgware just months before the Grenfell fire, said recladding the residential block would cost around £4.8m.
Much of this cost will be covered by central Government funding.
But the owner faces a £1m shortfall because three professional landlords in the block, who between them own 30 flats, qualify for no more than €200,000 of state aid per company.
Until those leaseholders accept liability to make up the funding shortfall or a Tribunal hands down a verdict in around 12-18 months time, the remedial work is set to remain on hold.
Recently Betterpride was one of 14 firms named and shamed by the government for failing to progress dangerous cladding removal work.
Now Betterpride has submitted plans for an extra 21 flats for sale over the three extra rooftop floors to help forward finance the recladding works.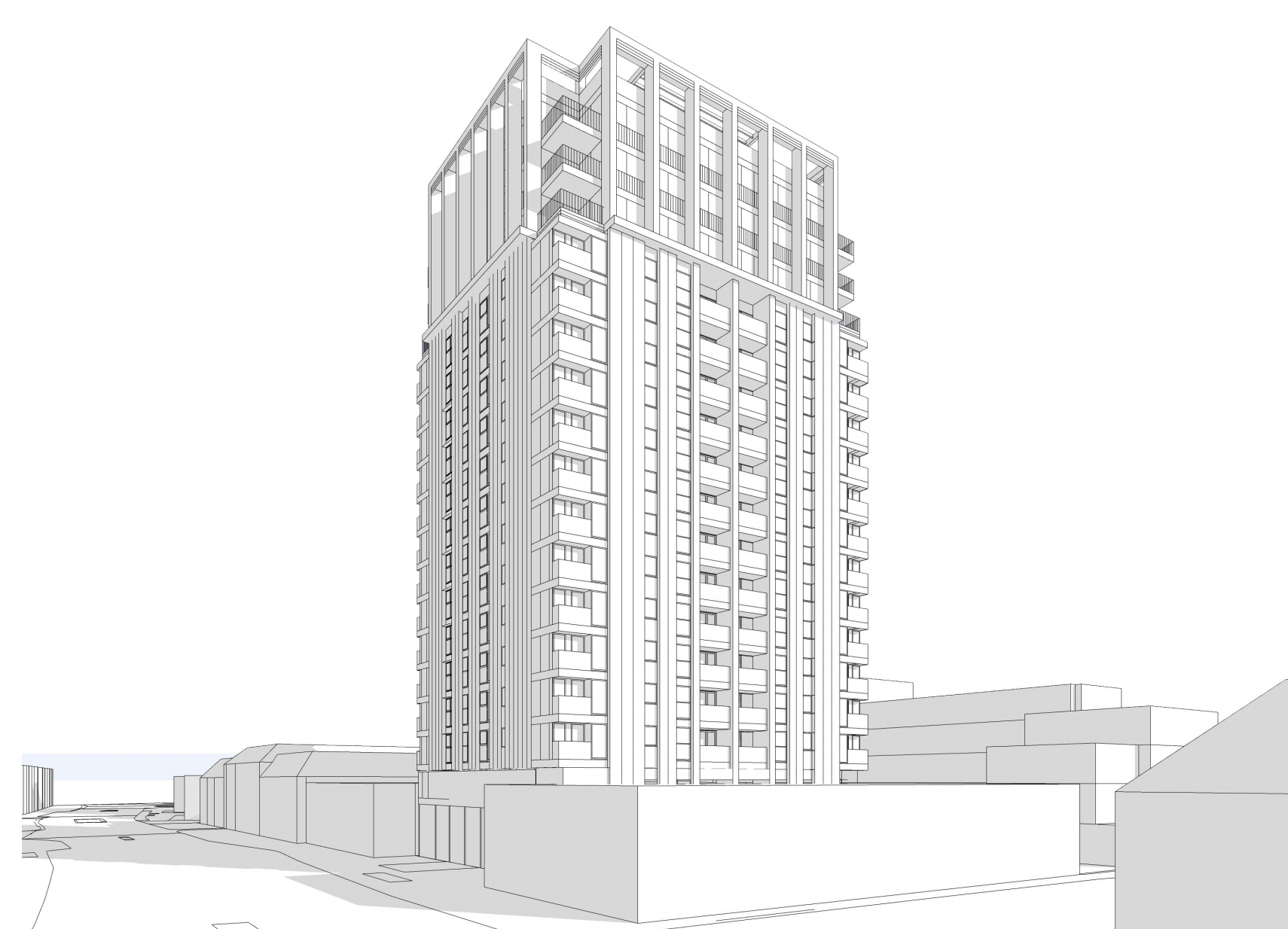 The extension is expected to cost around £6.4m, generating a £1.3m profit based on estimated sale prices in the area.
Architect GML Architects has also come up with a new design to the exterior of the building to remove the stigma associated with the current cladding.
A shared roof garden will also provide safe private amenity space for all residents.
Betterpride has also committed use any surplus profit to refund leaseholders for additional service charges since the building was revealed to be fitted with flammable cladding.