A survey of over 113 main contractors found that the average fixed-price period being offered by contractors has shortened by five months since 2019 to just 16 months.
The survey by cost consultant Rider Levett Bucknall of procurement trends showed input costs are rising quicker than tender prices.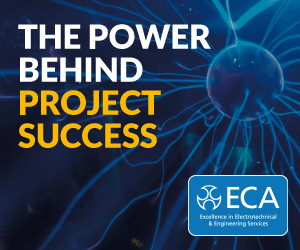 It also found material costs and availability remain the largest concern for contractors in the next 12 months.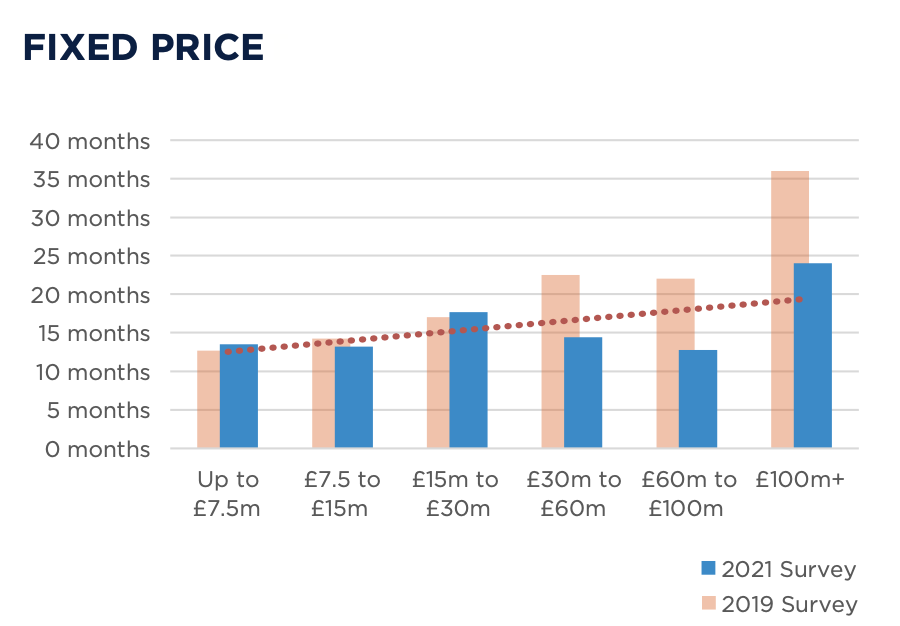 RLB said in practice, it was still seeing resolution of contracts with acceptable fixed price periods to clients after negotiations.
At the same time, the survey also found a hardening market had started to drive greater use of design and build over traditional and management forms of contracting.
Design and build now accounts for two-thirds of all contract routes, up from around 60% in 2019.
Concerns over quality delivered through this procurement route may explain a shift towards Stage 4 design being issued at tender stage for design and build.
This client 'push' to ensure cost certainty and key quality criteria are defined may also be aided by a contractor 'pull' seeking to de-risk tenders against a tightening market and to minimise resource input to bids.
Trade capacity shortages were reported in envelope trades including brickwork and blockwork as well as cladding and curtain walling.
Table represents % of respondents who identified the least trade capacity.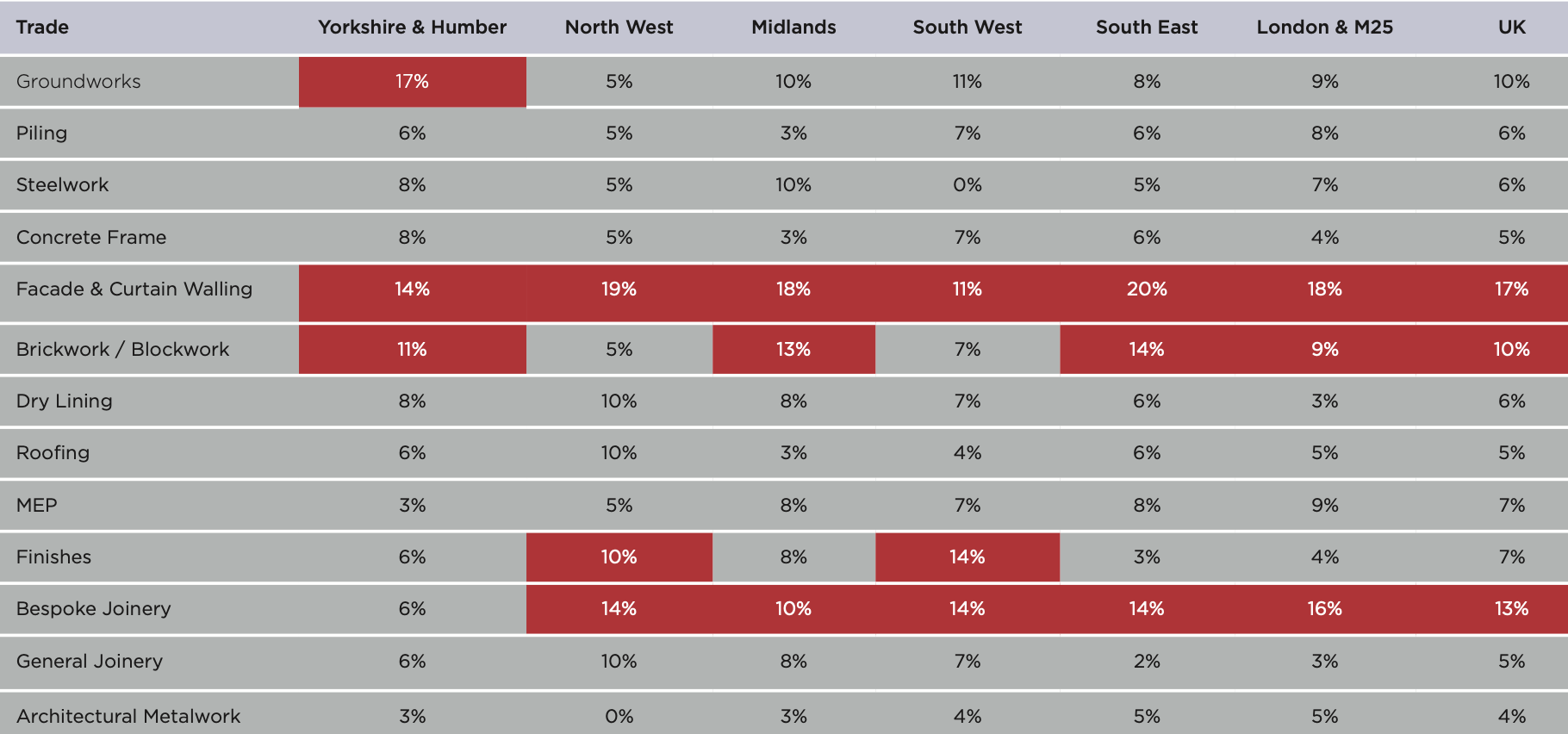 London and the South East is showing the most competitive procurement landscape being the regions most affected by the contraction of new orders, according to the survey of contractors.