The landmark redevelopment of 72 Upper Ground is being planned by Mitsubishi Estate and London developer CO—RE.
Designed by Make Architects, the centre of the proposal is a 26-storey office building, connected to two buildings of 13 and 6 storeys.
Alongside 900,000 sq ft of offices, the complex will offer cafes and restaurants, cultural venues and green spaces.
Net-zero carbon will be targeted for the scheme along with the highest BREEAM and WELL certifications.
Central to the new designs are two new public squares, an active ground floor and walkways to a public rooftop terrace overlooking the Thames.
On the public-facing ground floor will be a new 75,000 sq ft arts and culture innovation hub and new riverside cafes and restaurants.
ITV sold 72 Upper Ground to Mitsubishi Estate in November 2019 with an existing planning permission to redevelop the site.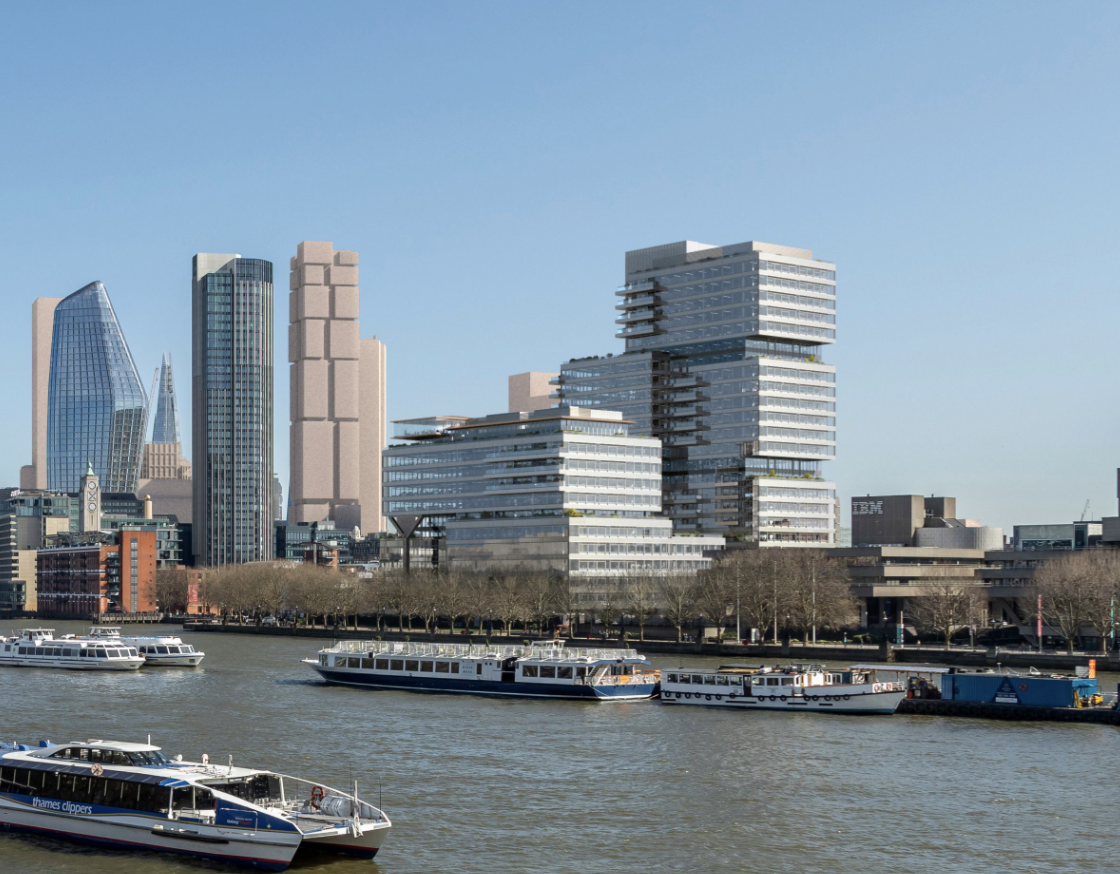 The new proposals will be no taller than the consented scheme and the 13-storey riverfront building is designed to be deferential to the listed, adjacent IBM Building and National Theatre.
A planning application is expected to be submitted in late spring.