According to the construction industry's biggest payer of subcontractors Hudson Contract, the number of tradespeople on its books stood at 87% of pre-pandemic levels in January.
The figure was 90% before the festive break when most construction sites shut for a fortnight.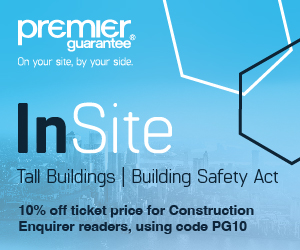 Ian Anfield, managing director, said: "We were concerned that Covid would prevent eastern Europeans getting back to Britain after Christmas.
"We also heard reports from some clients that some tradespeople were using the self-employment support scheme to take extra paid holiday at the Chancellor's expense.
"While this is most certainly happening in some cases, on the whole the return to work has been at the same level as in previous years." But latest pay trends show earnings are running on average 13% down on January 2020 at an all-trade average of £838.
Freelance bricklayer, steel erectors and surfacing subbies have seen the highest year-on-year falls.
New-look contracts league and market data pages
---
The Enquirer has introduced a new construction data page offering easy-to-access market intelligence to help you do better business.
Alongside contracts leagues and daily tender invites, it helps you make informed business decisions with coverage of breaking economic news, latest workload and tender prices forecasts.
There is also a snapshot of current freelance labour rates and a guide to the best and worst payers within the major Tier 1 contractors.
For those looking to navigate the ever-changing world of contract and employment law, lawyers at Fenwick Elliot also give you the benefit of their expert insight.
And, of course, it's all completely free for readers.
Click here to take a look.