The huge blast blew out windows of local buildings around the student accommodation site in the St James area of the city and caused minor structural damage.
We've spent the last 2 days in Exeter supporting the huge multi-agency operation for an unexploded WW2 bomb. This is from the drone the moment it was detonated…
(the 2nd clip is thermal imaging)#exeter @BBCNews @SkyNews @DevonLiveNews @DC_Police @BBCSpotlight @itvwestcountry pic.twitter.com/LECX9foVTy

— Alliance Pol Drones (@PoliceDrones) February 28, 2021
A crane was used to remove large pieces of metal, which had formed part of the Ministry of Defence's mitigation structure surrounding the bomb, from nearby roofs.
Initially, a 100-metre cordon was erected when the 1,000kg 'Hermann bomb' was first uncovered on Friday, but this was extended to 400 metres on Saturday at the request of the Royal Navy bomb disposal team.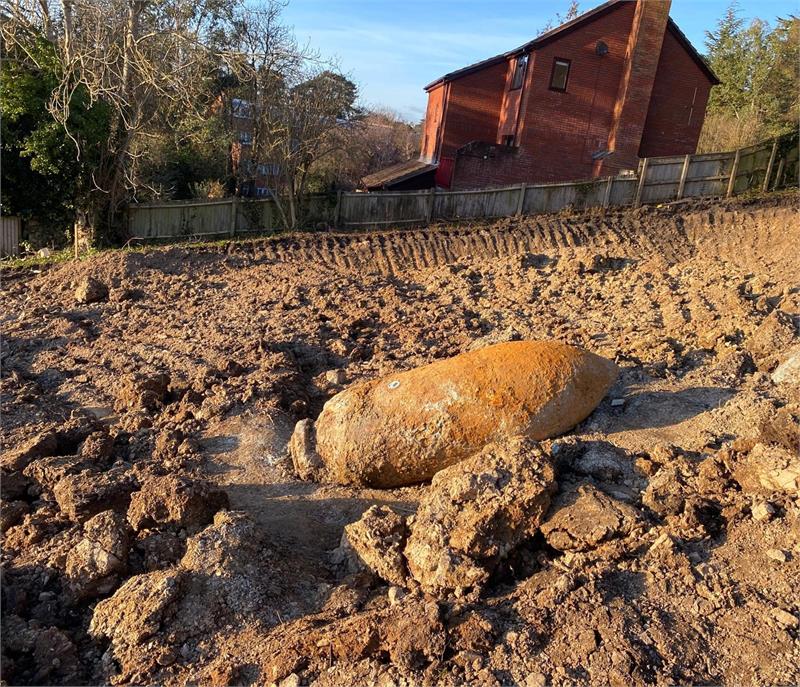 Devon and Cornwall Police said: "Around 400 tonnes of sand was transported to the site of the device, which is at a building site on private land, and walls were erected, initially by the Royal Navy bomb disposal experts, followed by army personnel from the Royal Logistics Corps, to mitigate the impact of the detonation. Trenches were also dug to prevent ground shock.
"Despite these mitigation measures, the impact of the blast has been significant and debris has been thrown at least 250 metres away. The crater is around the size of a double decker bus."
The allotment site was being cleared for the Exeter Student Housing scheme which will see around 270 student rooms built in three stepped blocks down the sloping site.