According to the industry's biggest payer of subcontractors, Hudson Contract, average weekly earnings for freelance trades increased by 6.1% last month after the annual fall in January. 
Ian Anfield, managing director, said: "We are seeing growing demand for skilled labour on building sites across England and Wales. 
"Many of our clients are in the house building sector and are reporting full order books."
Freelances working for steel and timber frame erectors had the best month with weekly earnings growing by 17% to £934 in February, followed by joiners (up 13% to £1,038) and electricians (up 13% to £1,088).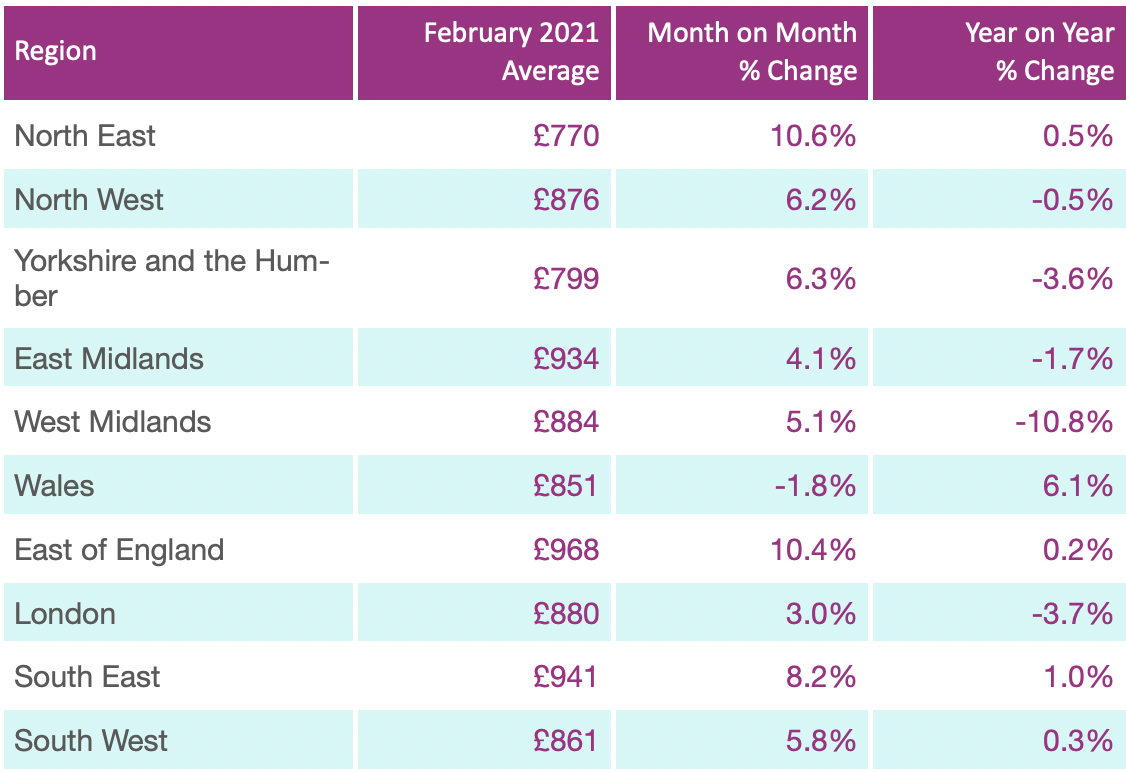 The best-performing regions for earnings growth were the North East (up 11%), the East of England (up 10%) and the South East (up 8%).
He added: "Considering the UK economy shrank by nearly 10% during 2020, this shows the powerful underlying demand for skilled labour.
"The construction industry continues to offer great earning potential for people who want to start or switch careers.
"We are playing our part in promoting the sector through our 10-year-old apprentice sponsorship scheme, which has created meaningful training opportunities for 170 young people in our home county of Yorkshire."