He most recently worked as London commercial director at Construction and has been promoted having worked for Lendlease for over 30 years.
As executive general manager, Losyk will drive construction's business growth and operate in a sustainable and profitable way.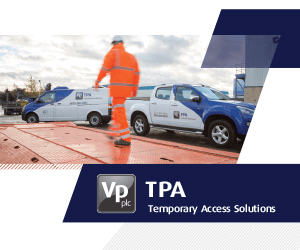 His wide network of external relationships is expected to benefit the broader construction business, while his proactive approach to staff development will continue to support the progression of talent within Lendlease.
Simon Gorski, managing director of Construction for Lendlease Europe, said: "Jonathan brings an unrivalled breadth of experience to the role having started with the company at just 17 years old.
"He is passionate about developing our people and I am delighted that we have promoted from within, which is a testament to our commitment to the development of the talent within our business."
During his time at Lendlease, Losyk has held several senior commercial roles and worked on major projects. These include the extension and refurbishment of BBC Broadcasting House, redevelopment of Elephant and Castle, establishment of Deptford Timberyard and redevelopment of 1 Triton Square.