Its arrival marks the beginning of a planned fleet of battery-powered machines for Select which is part of Laing O'Rourke.
During 'socket operation' the crane's performance is identical to the diesel-powered version and in unplugged mode can operate for a full shift under normal operating conditions.
Alternatively the batteries supply sufficient energy for the erection of the main boom with luffing jib and travel over a distance of approximately 650 metres.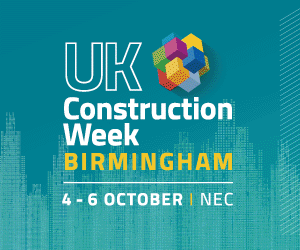 The crane can operate fully when connected to a conventional electric supply or be recharged in 4.5 hours.
Alex Warrington, Business Unit Leader at Select said: "With one of the largest fleets of crawler cranes in the UK, we have always sought to lead the industry by sourcing cranes with the latest technology engines.
"We identified crawler cranes as an area of potential for electric machines and are proud to partner with Liebherr whose exciting product development has made this a reality.
"The industry is placing a much greater value on sustainability, energy consumption and zero carbon targets."
The deal was financed through a sustainable green financing loan from HSBC Equipment Finance UK.
Mike Nield, Head of Large Corporate at HSBC Equipment Finance UK, said: "As one of the leading construction companies in the UK it's great to see the company adopting innovative new products to further its sustainability commitment.
"HSBC UK is committed to supporting customers showcase their green credentials and we look forward to continuing to support the team at Laing O'Rourke as they continue to invest in new, innovative technologies."