Developer Bruntwood and Legal & General have teamed up with the University of Birmingham and two local NHS Foundation Trusts to invest £210m in the research campus.
The first phase of the Birmingham Health Innovation Campus will see a 7-floor 133,000 sq ft laboratory and office built for University of Birmingham's Precision Health Technologies Accelerator.
Contractor John Sisk has been connected with the project drawing up the construction and environmental management plan for full site enabling works.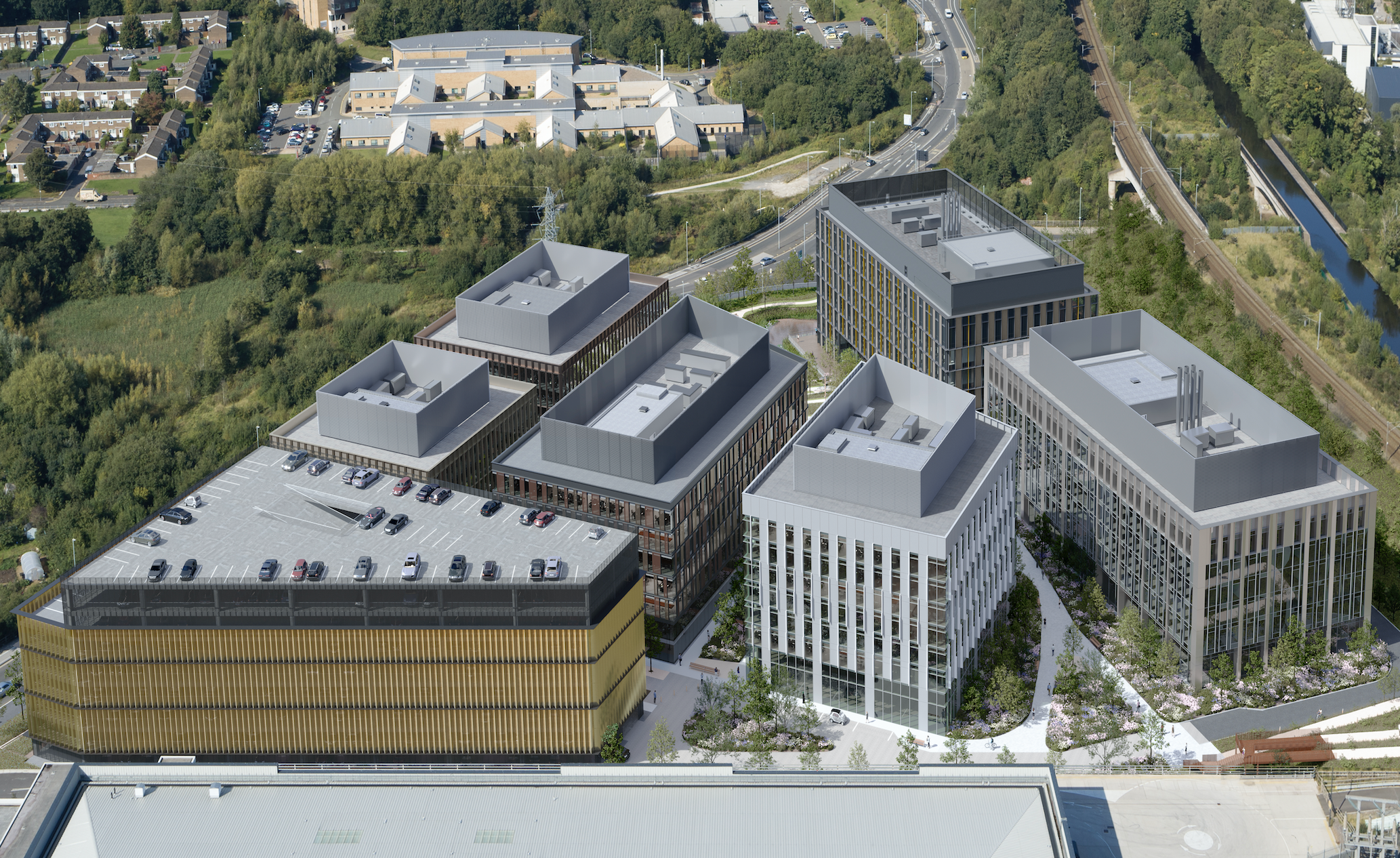 Hybrid plans backed by local planners (above) also outline how the former Battery Park site in Selly Oak could be developed over the next 10 years with six buildings, a multi-storey car park, lab and office space, a gym and extensive landscaping.
The site masterplan will provide up to 657,000 sq ft of hi-tech space by 2031.
No.1 Birmingham Health Innovation Campus is being developed in accordance with Bruntwood SciTech's ongoing commitments to sustainability.
Targeting BREEAM 'Excellent', the building will incorporate a number of design measures to reduce carbon emissions, mitigate the effects of climate change and protect and enhance the local environment.
David Hardman, Managing Director of Bruntwood SciTech – Birmingham, said: "The response since announcing the development of Birmingham Health Innovation Campus, in partnership with the University of Birmingham, has been extremely positive.
"It's clear that this is being seen as a real milestone in the evolution of the West Midlands as a health innovation and connected healthcare technologies powerhouse."