The pair have formed a joint venture to transform the Douglas Bader Park estate in Colindale.
Home Hill LLP, will transform the 1970s estate replace the existing 271 homes with 272 new affordable homes and 481 homes for private sale.
The plans drawn up by architect Levitt Bernstein will see several new blocks up to nine stories high.
A detailed planning application was submitted to Barnet Council in December 2020 and construction is planned in three phases that will take approximately ten years to complete.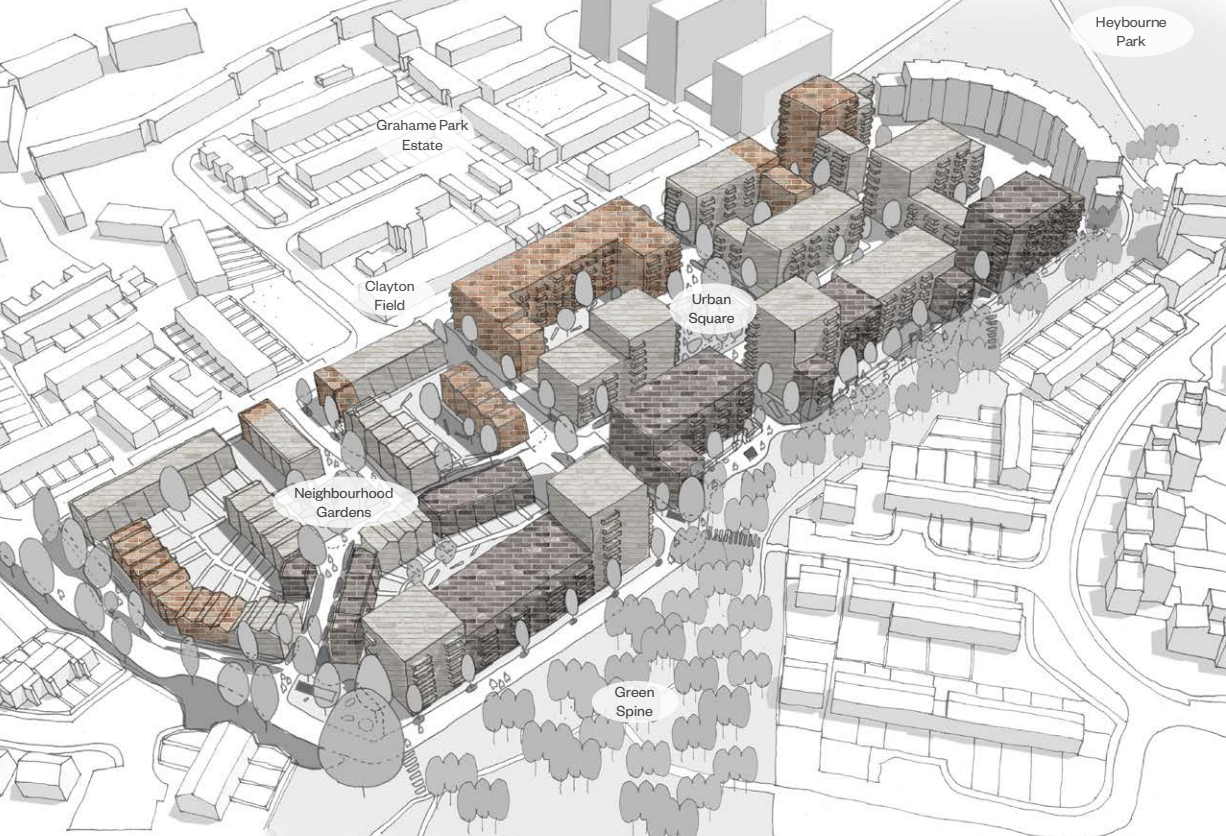 All existing residents have been given the option to be rehoused on the estate, with properties ranging in size up to six bedrooms to meet their needs.
The Douglas Bader Park estate was built in the 1970s using 'no-fines' concrete, which was later found to have poor structural soundness.
A full assessment by Home Group in 2016 found the homes fell short of expected standards and that a comprehensive regeneration of the entire estate would be the best long-term approach.