The proposals would see construction of an eighteen courtroom facility and new base for the City of London Police alongside an office building that will help fund the scheme.
Known as 'The Salisbury Square Development', it plans to re-establish and reinvigorate the area once famous as the former home of the newspaper industry.
Eight buildings off Fleet Street are due to be demolished to make way for the new development, dubbed a Justice Quarter.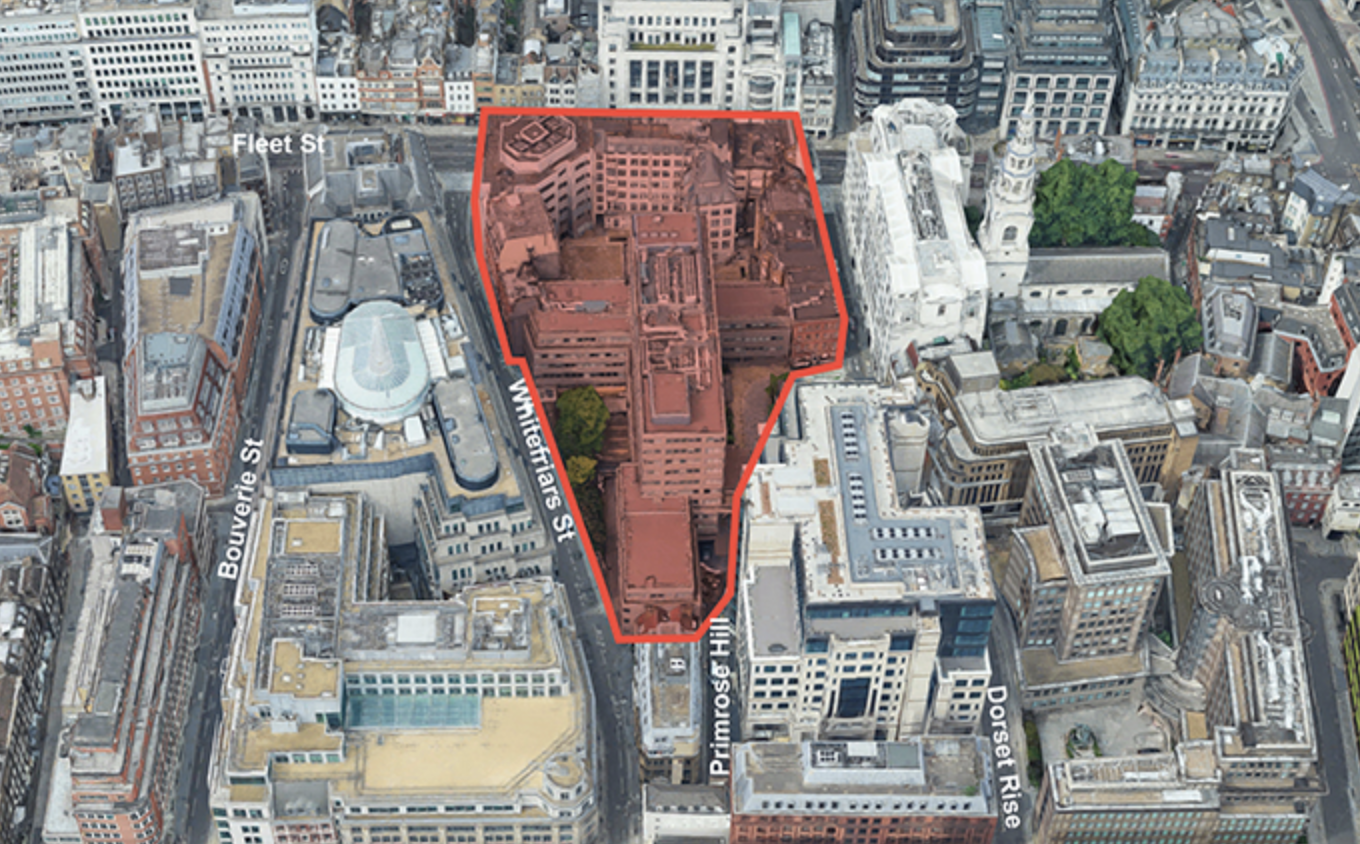 This new single court building replaces the ageing Mayor's and City of London Court, the City of London Magistrates' Court and will also contain eight Crown courtrooms.
The new City of London Police headquarters will improve efficiency by bringing together staff in the purpose-built building to deal with national cases of fraud and economic crime.
The plans will be financed entirely by the City of London Corporation through the redevelopment of the existing courts – Mayor's and City of London Country Court and City of London Magistrates Court – and the sale of Wood Street Police Station and Snow Hill Police Station.
Policy Chair at the City of London Corporation, Catherine McGuinness, said: "As a lawyer myself, I know first-hand that the Square Mile is home to a unique cluster of legal expertise and services. Maintaining this position as a world-leading judicial centre is essential as we drive our economic recovery forward and build back better from the pandemic.
"The Salisbury Square development will create a new civic hub, housing a state-of-the-art court and a new City of London Police headquarters.
"It will also create new public spaces and have a transformative impact on Fleet Street, really enhancing one of the City's most well-known thoroughfares and making it a more exciting place for people to explore."