Overall, the country's biggest building services contractors managed to weather the effects of Covid with revenue slipping by just 9% across the group as a whole.
Modest growth helped NG Bailey to maintain pole position in the rankings and Crown House edge up from fifth to third place behind EDF-owned Imtech.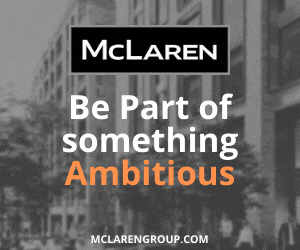 Among the other firms to continue growing last year are Gratte Bros, King & Moffatt UK, Halcion, Dowds Group and Sudlows.
*Balfour Beatty Kilpatrick not included as it does not publish separate accounts from Balfour Beatty Group.
The tables show that there has been a clear shift in multi-national publicly-owned contractors being replaced by privately-owned London-centric contractors.
Nick Baish, Managing Director of Designer Group, said: "The demands on M&E contractors have changed over the last 10 years and clients expect more agility and responsiveness that most public companies cannot meet."
He predicted over the next few years there will move back to a client-led single-stage design and build.
"This could lead to more market share being taken by contractors who have more risk appetite." he said.
(The Top 30 is compiled for Construction Enquirer by Gokhan Hassan, Managing Director at Chartered QS practice, GHCS)