The five tower blocks making up the high-rise estate in Swiss Cottage were the first to be found to be fitted with defective cladding following the Grenfell disaster.
Wates secured the £90m project to reclad all the blocks back in January 2019 but then failed to agree on final terms 18 months later.
After a reset for the project, Camden went back out to tender at the start of this year for the £22m contract for a 4,000m2 reclad of the 19-storey Blashford Tower in the estate.
This block was singled out because of its structural difference from the other four blocks.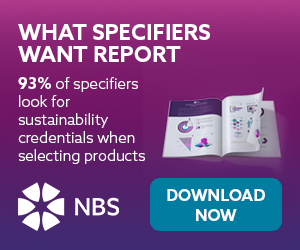 Now Camden is bundling up the remaining four 23-storey towers – Bray, Burnham, Dorney and Taplow – into a single £100m contract, covering recladding, window replacement, renewal of flat roofs and installation of building maintenance units.
The total façade area is around 30,000m2.
Camden estimates the projects will take around two years to complete, taking the finishing date into late 2023, more than six years after Grenfell.
For more details click here.