Latest figures for output in March reveal construction grew nearly 6%, lifting activity above the pre-pandemic watermark recorded last February.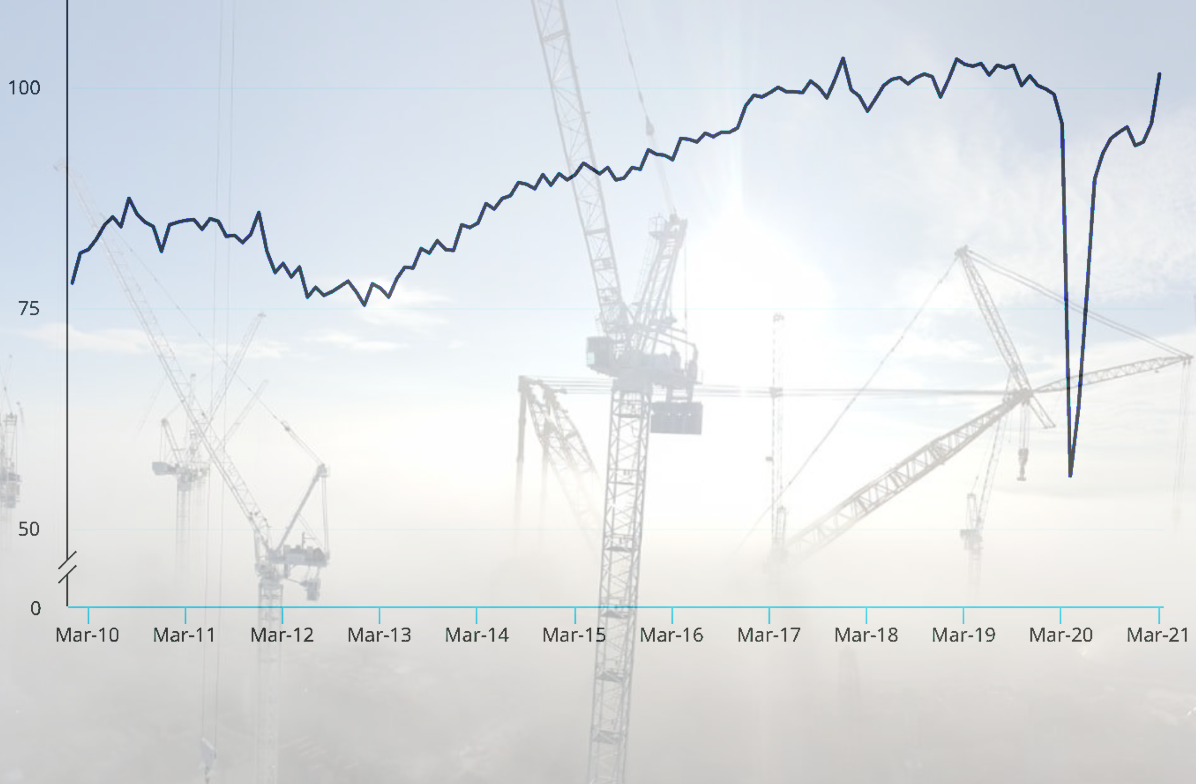 Looking ahead new orders also grew strongly in the first three-months of this year jumping 12% compared with the previous quarter.
The growth in activity in March was driven by a 6.7% rise in new work and 4.4% recovery in repair and maintenance.
Main growth sectors were private new housing, up 9%, and private commercial, which after months in the doldrums enjoyed a  growth spurt of nearly 7%.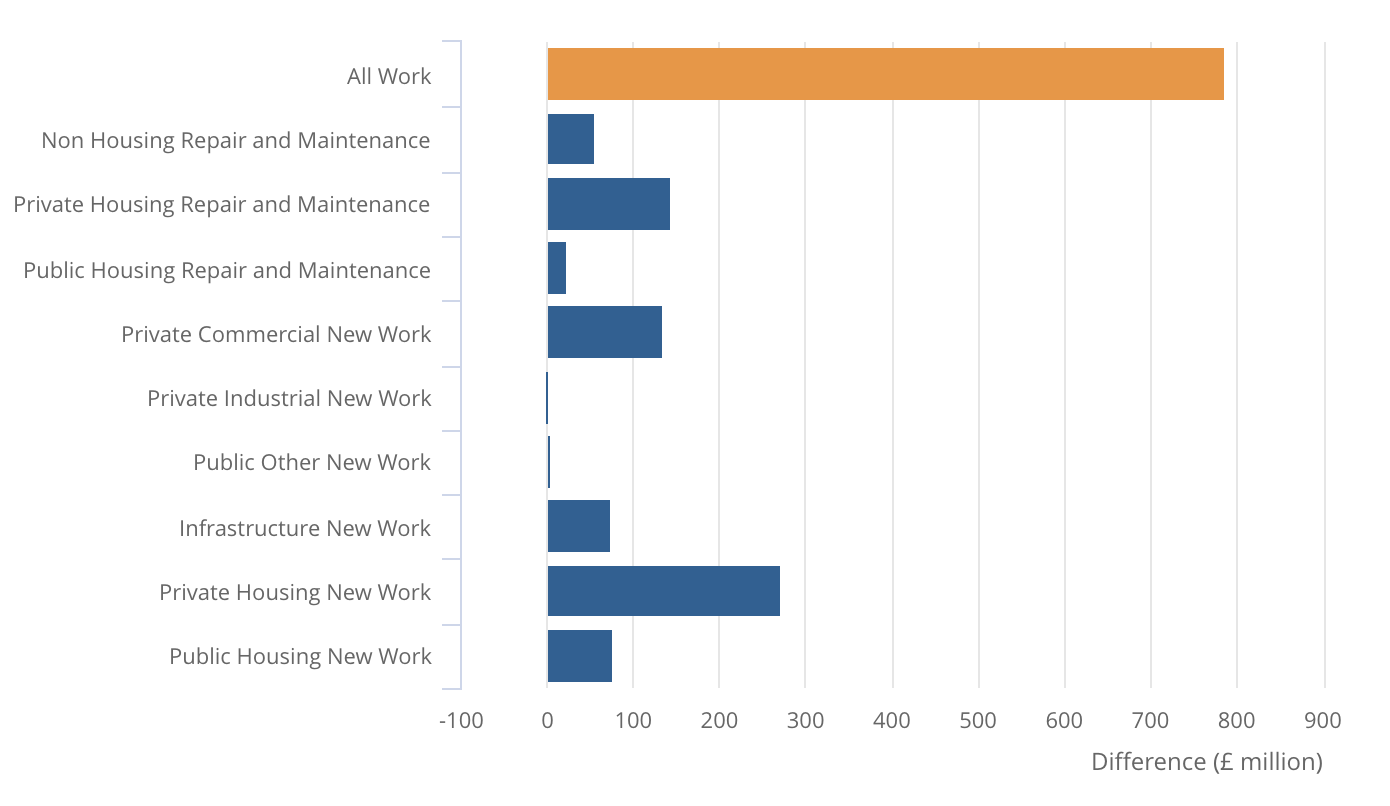 Fraser Johns, director of finance at Beard, said: "The construction industry has come through the biggest economic shock since the second world war, with continuing levels of growth getting us back to pre-pandemic levels in March.
"An increase in demand and confidence boosted by the vaccine rollout and a roadmap out the crisis has played its part.
"Now the challenge is to build on that success by ensuring we attract the talented professionals required to take our industry forward.
"But in the short term we also have a significant challenge to face in terms of materials shortages, which in many areas is verging on a crisis.
"As an industry we have to find ways to work around and plan ahead with supply chains to mitigate any serious delays, otherwise we're in real danger of undermining our comeback from ground zero a year ago."
Clive Docwra, managing director of property and construction consultancy McBains, said: "This is further proof of the construction sector's continuing resurgence, with order books steadily being filled as confidence returns and the industry recovers from the downturn over the previous year.
"One slight reservation is that while new contracts continue to come in, construction firms are being squeezed by soaring prices of imported materials, notably concrete, steel and timber.
"With margins already tight, the rising cost of raw materials threaten to negate any profit gains, so many construction firms remain on a knife-edge.
"These increasing costs also serve as a warning sign of global inflationary pressures, which could derail any sustained longer-term growth."