Figures for the year to October 31 2020 reveal the £26.8m loss compared to a £14.5m profit last time as turnover dropped to £819.5m from £1,009.2m.
But chief executive Paul Hamer is confident about future prospects as the covid crisis eases and revenue and profits are on track to return to pre-pandemic levels.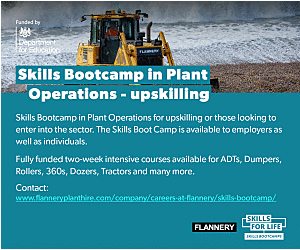 He said: "This unpredictable financial year has been incredibly challenging for our people, our industry, the wider economy and society at large. Yet, despite this, we remain focused on constructing a brighter future.
"Our positive outlook is built on a solid order book and healthy pipeline of opportunity alongside the hard lessons learned during the pandemic and the sheer brilliance of our people innovating each day to keep our projects delivering safely.
"This has helped us to forge strengthened relationships with our clients and supply chain partners."