The deal with developer Yoo Capital and Deutsche Finance International triggers a start to demolition of Olympia Central and follows the signing of  Trafalgar Entertainment as the tenant for the site's new 1,575-seat theatre.
Work is beginning on a total of seven new buildings – including citizenM and Hyatt Regency hotels, plus the 4,400 capacity live music venue that will be run by AEG Presents.
Olympia Central Hall will be demolished while the iconic structures of Olympia National and Olympia Grand, both Grade II listed, are being incorporated into the site's overall redevelopment.
Laing O'Rourke has already completed a year's worth of enabling works on the site.
Utilising Laing O'Rourke's Design for Manufacture & Assembly capability, the buildings' walls and floors, and a large proportion of their M&E services, will be manufactured offsite in a factory.
Around 80,000m³ of bulk excavation will be carried out at the site – the equivalent of 12 Olympic-sized swimming pools.
Due to the size of the site and the number of buildings included in the works, the site will need 13 tower cranes and 10 hoists.
This includes the tower crane currently installed to construct the Olympia West Hall which, at a reach of 75m, is the biggest on a non-infrastructure project in the country.
Laing O'Rourke's Director of UK Building, Paul McNerney, said: "This marks a significant milestone, allowing our team to progress to the main construction work after a year of successfully delivering significant enabling works, through a pandemic.
"By harnessing our experience of complex and city-shaping projects together with our focus on modern methods of construction, we look forward to delivering this world-class complex for London and bringing Yoo Capital and DFI's compelling vision to reality."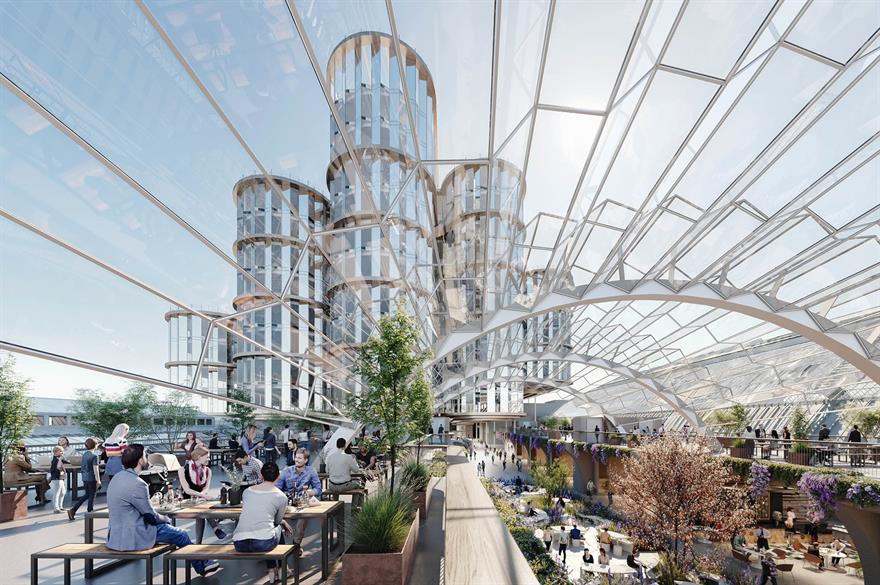 The 14-acre Olympia redevelopment project will create a new cultural hub in West London with a four-screen arthouse cinema, restaurants, shops, cafés and 550,000 sq. ft of office and co-working space.