The latest Deloitte London Office Crane Survey also found improving optimism among developers. Just over 80% of schemes being taken forward are on a speculative basis, despite uncertainty about the future shape of office demand in the Capital.
The uptick to 3.1m sq ft of new-build and refurbishment projects, follows a 50% plunge to just 2.6m sq ft in the six months to September 2020 from a peak of over 5m sq ft before the first Covid lockdown.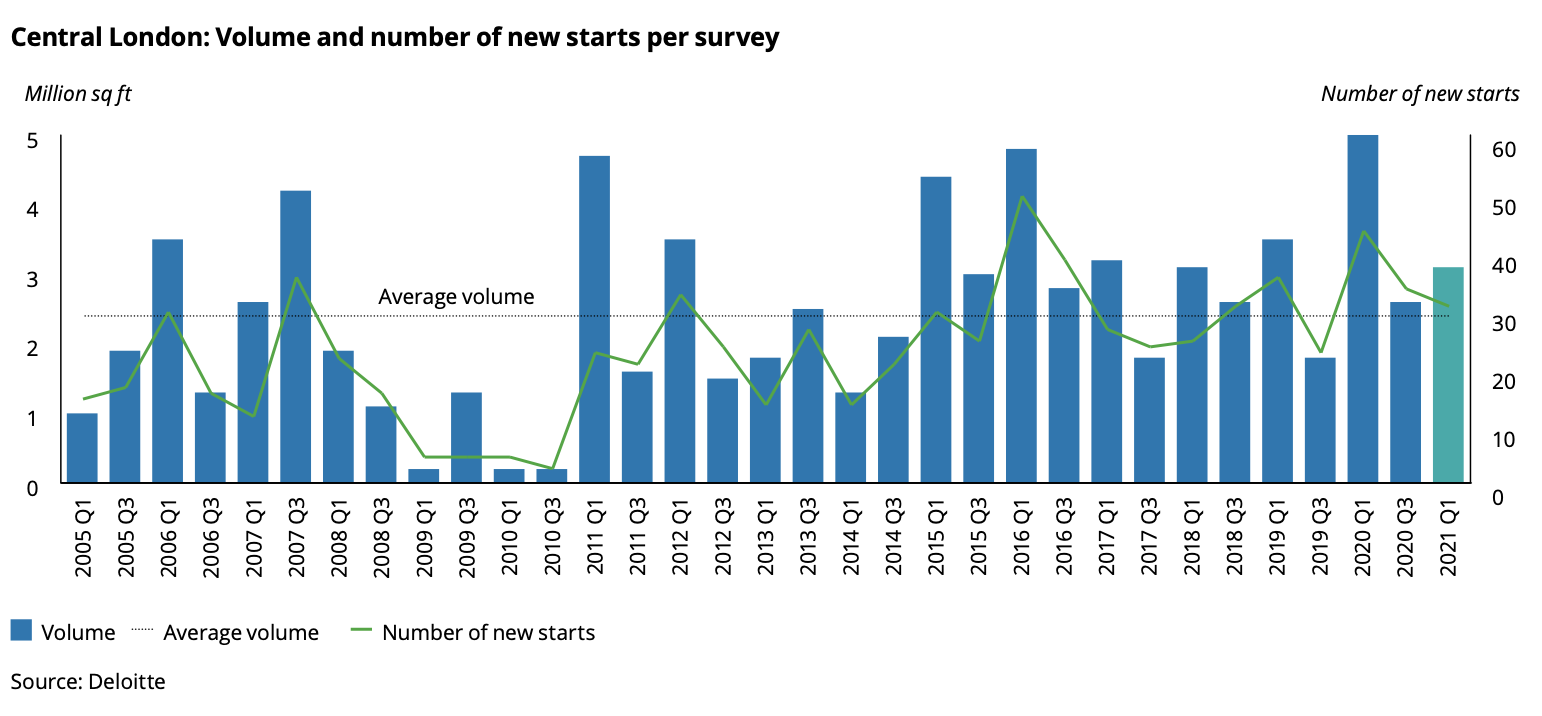 While the volume of new office construction has dropped by 9% since the last survey, extensive upgrades of existing office stock account for 56% of the new construction pipeline.
The West End and Midtown areas of central London account for majority of new construction, with the Square Mile still in the dodrums.
Mike Cracknell, director in real estate at Deloitte, said: "Many existing office buildings are capable of being turned into Covid-safe and high-quality workspaces, so it is unsurprising that developers are following the more sustainable path of refurbishments."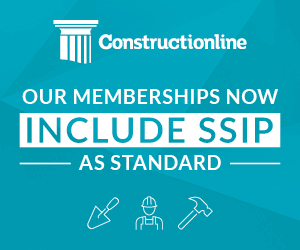 He added: "With more than half (57%) of developers looking to increase construction pipelines in the next six months, central London office construction is very much alive.
"Developers are increasingly focused on providing the best-in-class office accommodation that reflects the evolving needs of the post-COVID workforce."
The vast majority (85%) of developers are still concerned about weak tenant demand for office space.
But since the September survey when nearly half of the developers said that office demand was worse than in the previous six months, no respondent in March said the leasing demand had worsened and over half (57%) felt demand had improved.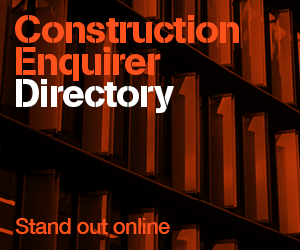 The share of TMT (technology, media and telecoms) pre-lets in all space under construction increased to 40%, while the financial services sector accounted for a smaller proportion (16%) of pre-let space under construction.
Looking ahead Cracknell added: "The move towards greater workplace agility and use of hybrid working models is likely to lead to a drop in office space required by tenants.
"However, the actual impact is likely to be sector dependent. While some large corporate occupiers will actively look to reduce their office footprint by up to 50%, other sectors might consider increasing their footprint in order to accommodate new office designs."
Other findings in March survey
---
New office starts in the West End almost doubled on the previous survey, with 0.9m sq ft breaking ground across 14 new developments. Almost two-thirds of new starts were new-build projects, including the three largest new construction starts in the submarket.
Midtown was another submarket with an uptick in new construction starts this survey, with 0.9m sq ft commencing across eight schemes.
The City, which witnessed a high volume of new starts in Q1 2020, has since seen a steady level of new construction at 1.3 million sq ft
There were no new starts reported in Southbank, Docklands, Paddington or King's Cross.